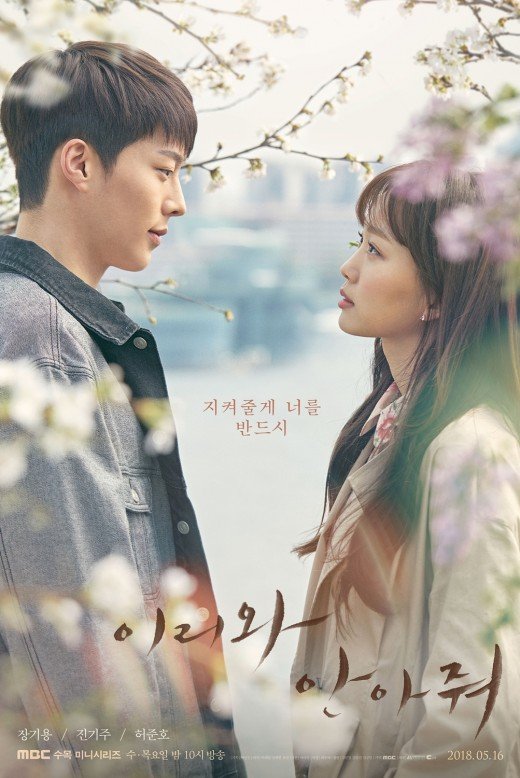 Nazwa dramy: Come and hug me
Hangul: 이리와 안아줘
Reżyser: Choi Joonbae
Scenarzysta: Lee Aram
Stacja telewizyjna: MBC
Ilość odcinków: 32
Długość odcinka: 35 min
Wskazana dla widzów: 15+
Data wydania: 16 maja 2018 – 19 lipca 2018
Czas emisji: Środa, Czwartek 22:00 (po 2 odc. w ciągu dnia)
Gatunek: Dramat, Tragedia, Melodramat, Romans, Thriller, Kryminalna
Zarys fabuły:
Kiedy Dojin i Jeayi byli młodzi stali się dla siebie pierwszą miłością. Niestety ojciec Dojina okazał się być psychopatą, który zabił rodziców Jaeyi. Po tym zdarzeniu 2 bohaterów zostaje rozdzielona. Teraz Dojin jest śledczym, który stara się wynagrodzić rodziną ofiar to co uczynił jego ojciec. W tym samym czasie Jaeyi stała się znaną aktorką. W pewnych okolicznościach Dojin i Jaeyi spotykają się ponownie …
OBSADA:
GŁÓWNE ROLE: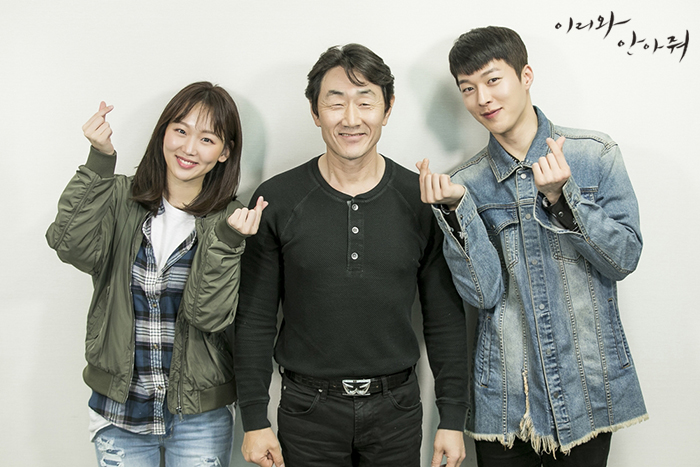 Jang Kiyong – Chae Dojin/ Yoon Namoo
Jin Kojoo– Jan Jaeyi/ Gil Nakwon
Heo Joonho – Yoon Huijae
POZOSTAŁE:
Yoon Jonghoon – Gil Moowon (brat Nakwon)
Kim Kyungnam – Yoon Hyunmoo (brat Namoo)
Seo Jungyeon – Chae Okhee (Macocha Namoo)
Kim Seohyung – Park Heeyoung
Park Sooyoung –Pyo Taek
Yoon Jihye – Han Jiho
Lee Dain – Lee Yeonji
Choi Ri– Chae Sojin (siostra Namoo)
Jung Dahye – Cheon Sekyung
Kwon Hyunsoo – Kim Junghyun
Nam Dareum – Yoon Namoo (młody)
Ryu Habin –Gil Nakwon (młoda)
Jung Yooah – Gil Moowok (młody)
Kim Sangwoo – Yoon Hyunmoo (młody)
Lee Yewon – Chae Sojin (dziecko)
Jung Inki – Go Yiseok
Min Sungwook – Kang Namgil
Jo Woojae – Kang Yoonsung
Bae Haeseon – Jeon Yoora
Hong Seombum – Yeom Jihong
Kim Hyeyoon – Yeon Shil
GOŚCINNIE:
Park Kyungcho –Gil Sungsik
Park Joomi – Ji Hyewon
Ok Yerim – Gil Nak Wok (dziecko)
Moon Woojin – Yoon Na Moo (dziecko)
Jang Gwang – ojciec w telewizji (odc. 1)
Kim Ohbok – ?
Ciekawostki:
Drama weszła na miejsce dramy 'Let's Hold Hands Tightly and Watch The Sunset', jej miejsce zajęła drama 'Time'.
Główną role żeńska proponowano Bae Suzy, ale ją odrzuciła.
Główną rolę męską proponowano Nam Joohyukowi, ale odmówił.
Ceremonia zakończenia miała miejsce w prawdziwej szkole policyjnej.
Odcinki były przesuwane przez mecze Fifa.
Teasery:
RECENZJA: 
Neko
Ta drama kosztowała mnie kilka paczek chusteczek, więcej niż dwa litry łez oraz marudzenie, że chcę więcej. Drama trzyma w napięciu. Choć ogólnie nienawidzę dramatów, jednakże muszę przyznać, że ten był bardzo dobry. Momentami miałam wrażenie, że główna para nie pokona wszystkich trudności by być razem. Muzyka bardzo pasowała do dramy i miło się jej słuchało. Co do gry aktorskiej nie mam nic przeciwko i dzięki tej dramie bardziej pokochałam Jang Kiyonga.
Gra aktorska: 10/10
Muzyka: 10/10
Ogólna ocena: 10/10
Alieena:
Jest to zdecydowania jedna z najlepszych dram roku 2018. Bardzo długo zabrało mi obejrzenie jej. Jednak w tym momencie bardzo żałuje, że nie zabrałam się za nią wcześniej.  Uwielbiam koreańskie dramaty, a tą byłam wzruszona, jednak nie aż do tego stopnia, żeby na niej płakać. Wszystko w niej było dopracowane, a młodzi aktorzy zdecydowanie będą jednymi z lepszych aktorów w Korei. Gorąco polecam każdemu, kto chce obejrzeć romans, który nie jest cukierkowy,
Gra aktorska: 11/10
Muzyka: 10/10
Ogólna ocena: 10/10