Nazwa dramy: Black Kngiht / Black Knight: The Man Who Guards Me
Hangul: 흑기사
Reżyser: Han Sangwoo
Scenarzysta: Kim Inyoung
Stacja telewizyjna: KBS2
Ilość odcinków: 20
Długość odcinka: 1h 5 min
Wskazana dla widzów: 15+
Data wydania: 6 grudnia 2017 – 8 luty 2018
Czas emisji: Środa, Czwartek o 22:00
Gatunek: Historyczny, Romans, Dramat, Fantastyczny
Zarys fabuły:        
Black Knight przedstawia historię kobiety, która czeka na swoją miłość życia i mężczyzny, który chroni swoją ukochaną. Historia rozciąga się na dwieście lat. Moon Sooho jest biznesmenem, który ma bardzo czyste serce jednakże nikomu nie pokazał swojej prawdziwej twarzy poza Jung Haera, która jest agentką turystyczną, która nigdy nie była za granicą. Sooho i Haera dorastali jak rodzeństwo w jej domu, ale później zostali rozdzieleni. Spotykają się po tym jak dorośli i zakochują się w sobie jakby byli sobie przeznaczeni. Czy ich miłość przetrwa wiele ciężkich prób?
OBSADA:
GŁÓWNE ROLE: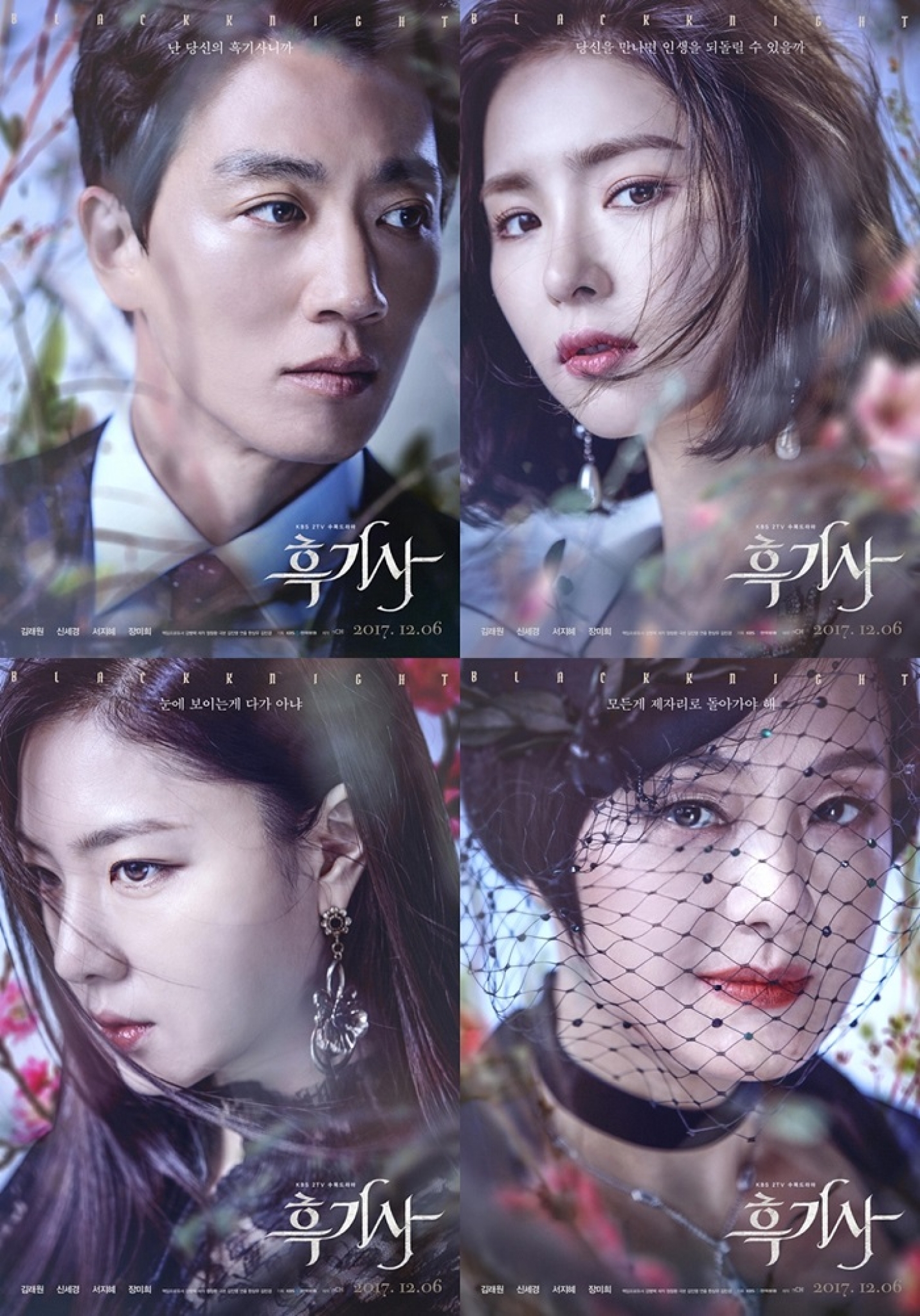 Kim Raewon – Moon Sooho, Lee Myungso
Shin Sekyung – Jung Haera / Boom Yi
Seo Jihye – Sharon / Choi Seorin
Jung Mihee – Jang Baekhee
POZOSTAŁE ROLE:
Kim Hyunjoon – Choi Jihoon
Hwang Jungmin – Lee Sookhee
Kim Byungok – Park Cheolmin
Shin Soyool – Kim Yeongmi
Park Sunghoon – Park Gon
Jung Jin – Szed Han
Han Jisun – Kang Joohee
Kim Kyul – głowa departamentu
Kim Seoljin – Yang Seunggoo
ROLE GOŚCINNE:
Yeom Donghun – szef departamentu Jo
Son Samdong – Choi Jangbin / Jeom Bok
Lee Seunghyung – ojciec Haera
Geum Kwansan – właściciel piekarni
Sung Yoobin – młody Moon Sooho / młody Lee Myungso
Park Garam – młoda Jung Haera / młoda Boom Yi
Lee Jieun – młoda Choi Seorin
Min Chanki – Chanki
Jung Jongwoo – detektyw (odc. 19)
Park Shiwan – chłopiec na rowerze
Ciekawostki:
Drama zajęła czas antenowy dramy "Mad Dog", a po zakończeniu jej leciała drama "Queen of Mystery 2".
Pierwsze czytanie skryptu odbyło się 8 października 2017.
Teasery:
RECENZJA:
Neko:
Mówiąc szczerze boli mnie, że ta drama będzie miała taką ocenę, ale… Co można poradzić jak fabuła jest dobra, muzyka nie najgorsza, aktorzy całkiem nieźli, z jednym małym wyjątkiem, a jest nim Shin Sekyung. Mówiąc szczerze ona obrzydziła mi tak tę dramę i według mnie kompletnie ją zabiła. Może gdyby jakaś aktorka zajęła jej miejsce ta drama miała by maksa, ale cóż można poradzić… Jej twarz wyraża tylko płacz(nawet nie smutek) i uśmiech. Postać bohaterki nie była nawet taka zła, ale jak widziałam jej odegranie(a w sumie to jego brak, bo twarz tej aktorki serio praktycznie nic nie pokazuje) to aż się we mnie gotowało.
Jest to idealny przykład dramy, w której jedna aktorka zniszczyła praktycznie całą przyjemność z oglądania.
Gra aktorska: 3/10 ( ze względu na pozostałych aktorów, którzy byli bardzo dobrzy)
Muzyka: 5/10
Ogólna ocena: 2,5/10 (dalej ze względu na pozostałych aktorów)
Alieena:
Jest to jedna z najgorszych dram jakie kiedykolwiek widziałam. Główna aktorka to tragedia. Niestety przez nią drama jest nie do obejrzenia, przynajmniej dla mnie… Nie mam nic więcej do powiedzenia na temat tej dramy. Niestety dla mnie nic jej nie ratuje.
Gra aktorska: 2/10
Muzyka: 4/10
Ogólna ocena: 1/10