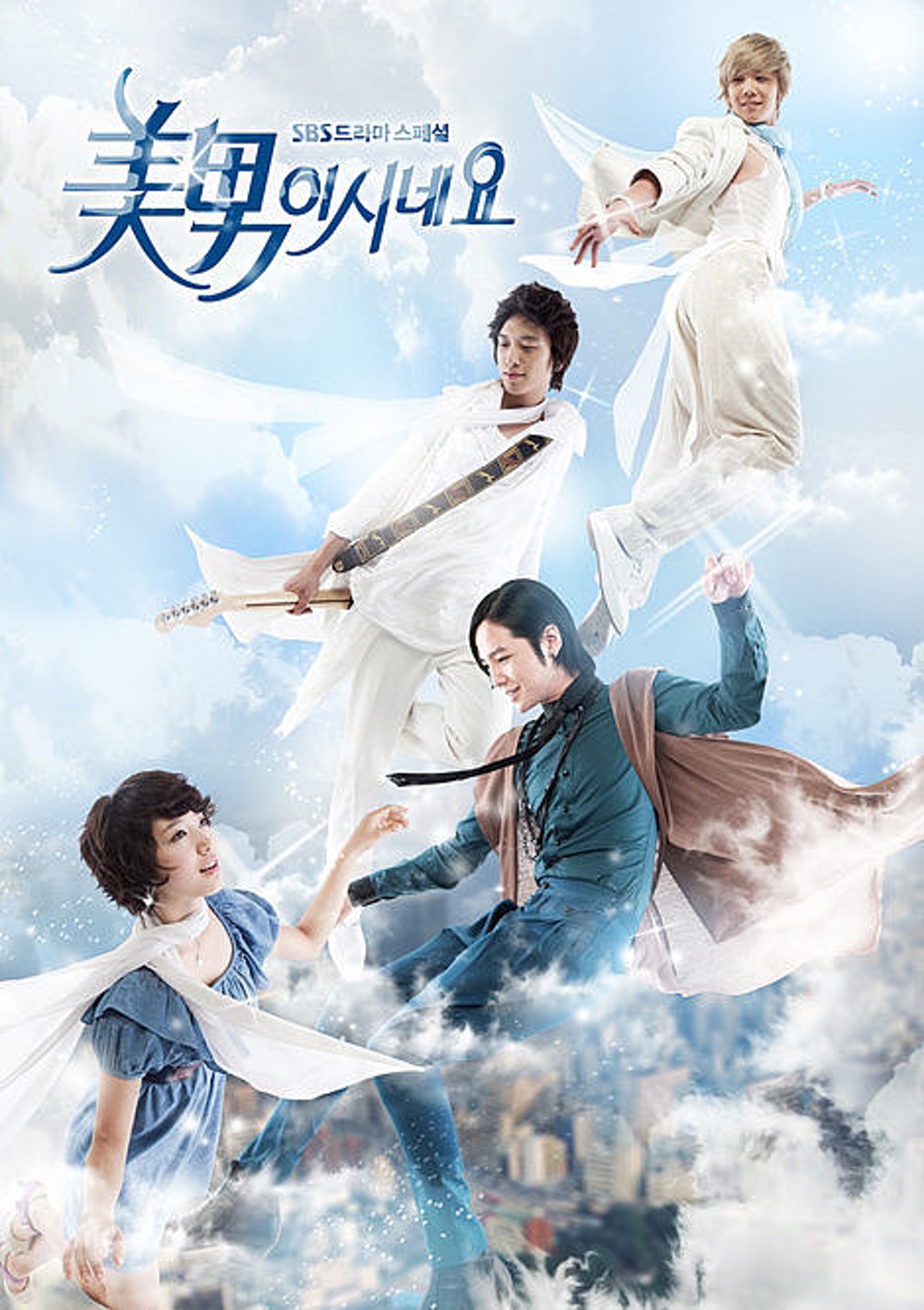 Nazwa dramy: You're Beautiful / He's Beautiful / You're Handsome
Hangul: 미남이시네요
Reżyser: Hong Sungchang
Scenarzysta: Hong Jungeun, Hong Miran
Stacja telewizyjna: SBS
Ilość odcinków: 16
Długość odcinka: 1h 5 min
Wskazana dla widzów: 15+
Data wydania: 6 października – 26 listopada 2009
Czas emisji: Środa, Czwartek o 21:55
Gatunek: Muzyczna, Przyjaźń, Komedia, Romans, Dramat
Zarys fabuły:
Wytwórnia znanego zespołu A.N.JELL nalega by dodać nowego głównego wokalistę do zespołu z powodu choroby gardła Taekyunga. Jednak nowy członek, Minam, musiał udać się do Stanów by naprawić nieudaną operację plastyczną oczu tuż przed podpisaniem umowy. Jego manager wpadł jednak na pomysł by jego miejsce zapełniła jego siostra bliźniaczka Minyu stanęła po jego stronie i udawała, że jest Minamem. Rodzeństwo dorastało w sierocińcu, Minyu która miała zostać zakonnicą, zgodziła się na ten układ by pomóc bratu stać się sławnym, co ułatwiłoby im poszukiwanie matki.
OBSADA:
GŁÓWNE ROLE: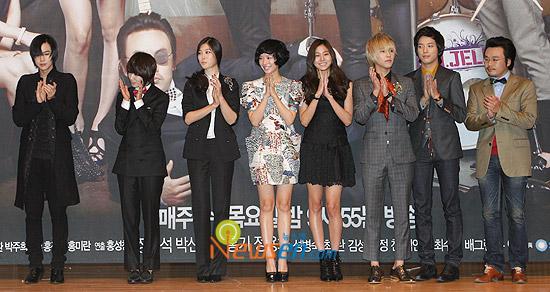 POZOSTAŁE ROLE:
Bae Geurin – Sa Yuri
Choi Sooeun – stylistka Wang
Jung Chan – prezes Ahn
Kang Soohan – Taekyung jako dziecko
Kim Inkwaon –Ma Hoonyi (manager Minama)
Kim Younghoon – asystent prezesa Ahna
Kim Sungryun – Mo Hwaran
Jang Wonyoung – Pan Kim
UEE – Yoo Heyi
Choi Ran – Go Mija
Kim Youngyong – Jordan
Park Sungkyun – reporter stacji telewizyjnej
Kim Hochang – tancerz
ROLE GOŚCINNE:
Park Gahee – członkini Before School (odc. 1)
Yoo Soyoung – członkini Before School (odc. 1)
Kim Hochang – trener tańca
Lee Jooyeon – członkini Before School (odc. 1)
Yoo Seungho – siebie (odc. 9)
Oh Heejoon – prawdziwy Go Minam [męskie ciało dla Go Minama, jego twarz nie jest pokazana] (odc. 15)
Ha Dongro – staff
Kim Minyoung – fanka A.N. JELL
Jeon Hyeyoung – członkini fanklubu
Chi Daesung – reżyser reklamy
Ciekawostki:
Drama zajęła czas antenowy po dramie "Swallow the Sun", a po niej leciała drama "Willi t Snow for Christmas?".
Zespół A.N.JELL z dramy wstąpił kilka razy w sposób gościnny na festiwalach muzycznych.
Drama doczekała się dwóch remaków japońskiego "Ikamen Desu Ne" z 2011 oraz tajwańskiego "Fabulous Boys" z 2013.
Teasery:
RECENZJA:
Neko:
Moja pierwsza koreańska drama w historii oglądania… Mam z nią wiele sentymentów i czasem lubię do niej wracać. Wzbudza we mnie śmiech za każdym razem. No i to w sumie dzięki niej współtworzę tę stronę, bo przez ciekawość i kawałek piosenki Super Junior w tym serialu wszystko się zaczęło. Nie ważne jak ludzie ją hejtują i mówią, że jest słaba dla mnie i tak zawsze będzie jedną z lepszych jakie widziałam.
Gra aktorska: 8/10
Muzyka: 9/ 10
Ogólna ocena: 8,5/10