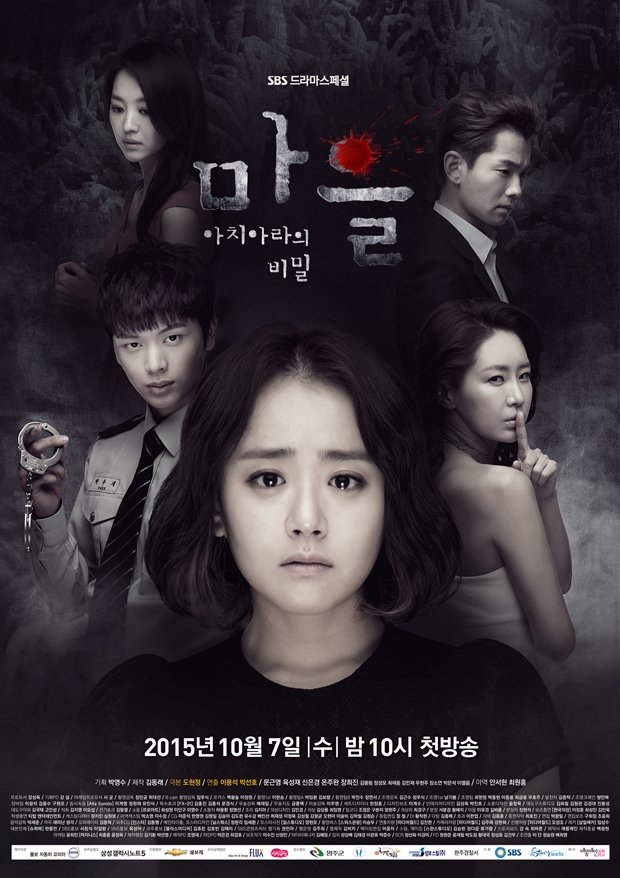 Nazwa dramy: The Village: Achiara's Secret
Hangul: 마을-아치아라의 비밀
Reżyser: Lee Yongseok
Scenarzysta: Do Hyunjung
Stacja telewizyjna: SBS
Ilość odcinków: 16
Długość odcinka: 1h 5 min
Wskazana dla widzów: ?
Data wydania: 7 października – 3 grudnia 2015
Czas emisji: Środa, Czwartek o 22:00
Gatunek: Horror, Thriller, Mystery, Dramat, Suspense
Zarys fabuły:
Achiara jest małą, spokojną i cichą mieściną, gdzie trudno o jakiekolwiek zbrodnie.  Jednakże pierwszego dnia pobytu tam nauczycielka angielskiego, Han Soyoon, znalazła ciało. Mieszkańcy spekulują czyje to może być ciało i dlaczego ta kobieta została zabita, a w tym samym czasie Soyoon i policjant Woojae starają się odkryć prawdę. Im bliżej jej są tym większe brudy mieściny wychodzą na wierzch.
OBSADA:
GŁÓWNE ROLE:
POZOSTAŁE ROLE:
Park Eunseok – Nam Gunwoo
Ahn Seohyun – Seo Yoona
Jung Sungmo – Seo Changwon
Kim Minjae – sierżant Han Joonsung
Lee Yeoleum – Gayeong
Choi Jaewoong – Kang Pilsung
Ryu Taeho – szef komisariatu
Kim Yongrim – Pani Ok
Jang Soyeon – Kang Johee
Choi Wonhong – Bawoo
Kim Sunghwa – Pani Hong
Moon Jiin – Sunyeong
Jo Hanchul – detektyw
Woohyunjoo – Gyungsoon
Baek Eunkyung – Jeong Seonhwa
Kim Mira – Park Insun
ROLE GOŚCINNE:
Jung Sooyoung – przyjaciółka Hyejin
Shin Youngjin – żona cieśli
Jung Kanghee
Ahn Jihwan
In Sungho
Kim Bojung
Ciekawostki:
Drama zajęła miejsce antenowe po "Yong Pal", a po niej leciał serial "Remember".
Pierwsze czytanie skryptu odbyło się 4 września 2015.
Teasery:
RECENZJA:
Neko:
Pomysł na fabułę nie najgorszy, sklecenie samej fabuły okropne, a o główniej aktorce nie wspomnę. Tę dramę skończyłam jedynie dzięki Sungjae, ponieważ bardzo go lubię i jako aktora i jako artystę. Na początku jeszcze nie wydawała się ta drama taka zła, jednakże im później tym gorzej i coraz bardziej oczywiste(przynajmniej dla mnie) wszystko się wydawało. Muzyka w dramie była taka sobie.
Muszę, zaznaczyć, że drama podobała się wielu osobom, jednakże ja nie mogłam jej ścierpieć i może też dla tego ma taką słabą ocenę ode mnie.
Gra aktorska: 4/10 (-6 pkt przez główną aktorkę, sorry)
Muzyka: 5/10
Ogólna ocena: 4,5/10