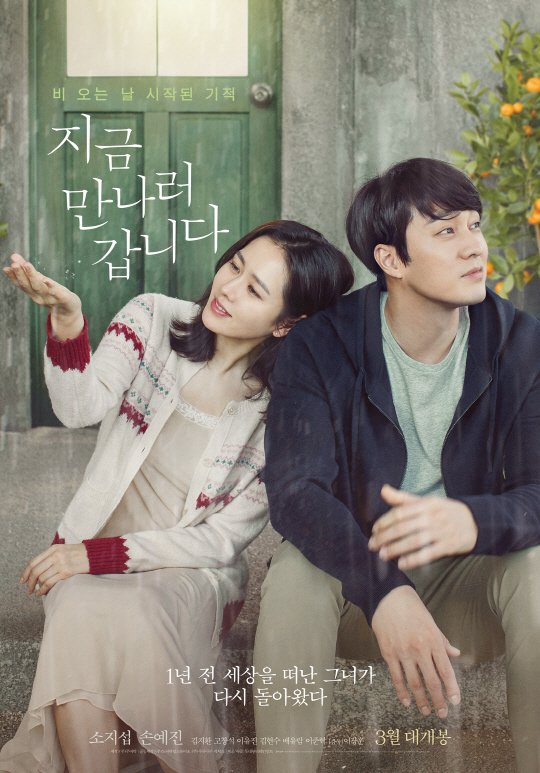 Nazwa filmu: Be With You
Hangul: 지금 만나러 갑니다
Reżyser: Lee Jang Hoon
Scenarzysta: Kang Soo Jin
Producenci: Yang Soo Jung, Kim Jae Joong
Kinematograf: Jo Sang Yoon
Dystrybutor: Lotte Entertainment
Długość filmu: 131 min
Data premiery: 14 marca 2018
Wskazania dla widzów: 13+
Gatunek: Romans, Rodzinny, Fantasy, Melodramat, Tragedia
Zarys fabuły:
Soo Ah, przed śmiercią składa niewiarygodną obietnicę mężowi Woo Jinowi, że wróci po roku w deszczowy dzień. Cudem dotrzymuje obietnicy i pojawia się przed mężem i synem, ale wszystkie jej wspomnienia zniknęły. Tragiczne jest to, że ulga po ich ponownym spotkaniu jest krótkotrwała, ponieważ okazuje się, że Soo Ah po raz kolejny musi opuścić rodzinę.
OBSADA:
GŁÓWNE ROLE: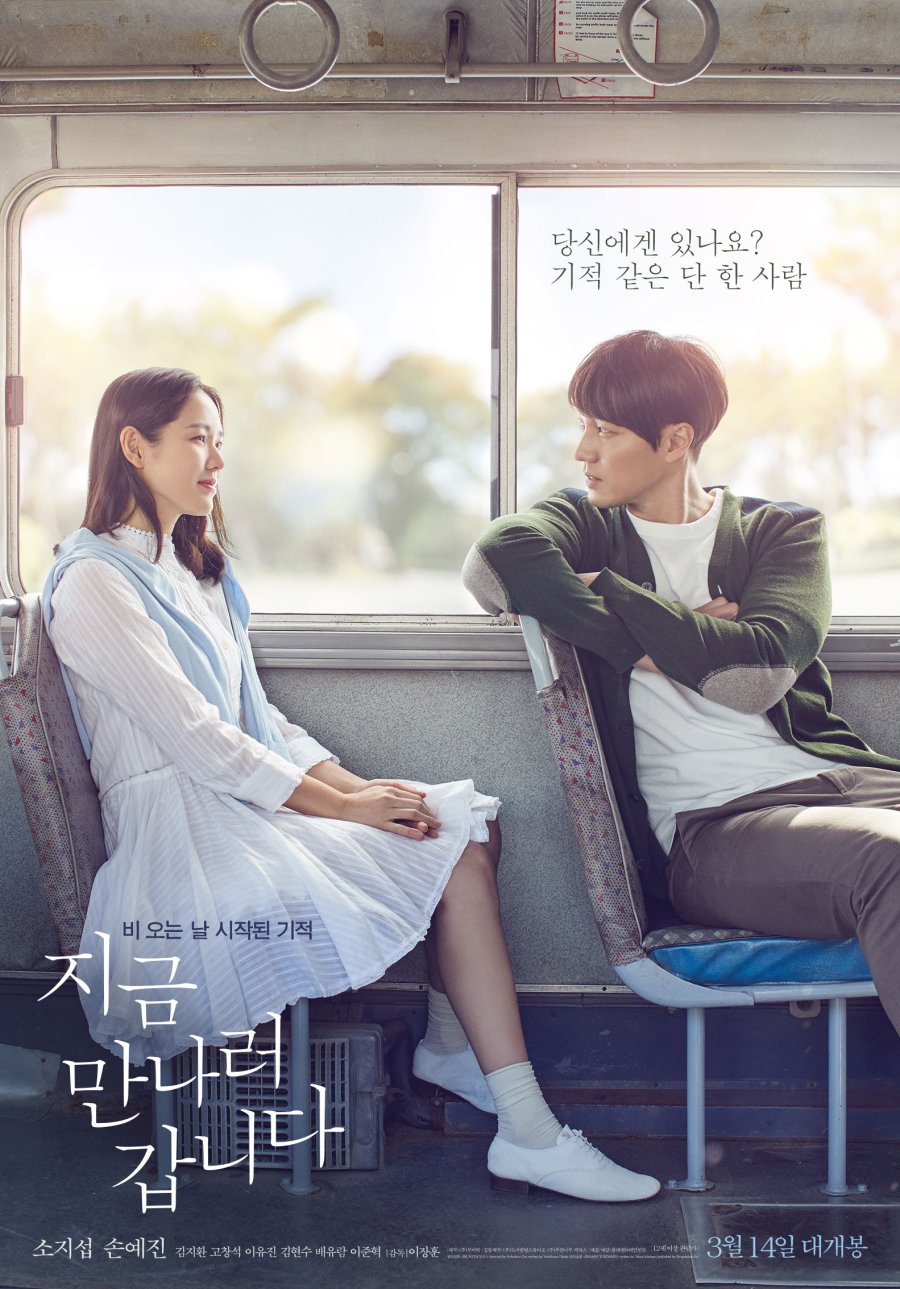 POBOCZNE ROLE:
Go Chang Seok – Hong Gu
Lee Yoo Jin – licealista Jeong Woo Jin
Kim Hyun Soo – licealistka Lim Soo Ah
Bae Yoo Ram – licealista Hong Goo
Lee Joon Hyuk – instruktor pływania
Soe Jung Yeon – matka Seo Bin
Jo Ha Seok – krewny
Eom Seo Hyun – Na Eun
ROLE GOŚCINNE:
Son Yeo Eun – Hyjn Jung
Park Seo Joon – dorosły Jeong Ji Ho
Gong Hyo Jin – kobieta w hanboku
Baek Hyun Woo – nauczyciel matematyki
Gam So Hyun – koleżanka z klasy Ji Ho
Choi Eun Hoo – kolega z klasy Ji Ho
Choi Dong Hwa – kolega z klasy Ji Ho
Ciekawostki:
Film powstał na podstawie japońskiej powieści autorstwa Takuji'ego Ichikawy o tytule "Ima, Ai ni Yukimasu".
Istnieją również dwie wcześniejsze ekranizacje japońskie: film z 2004 roku "Be with You" oraz drama z 2005 roku również o tytule "Be With You".
Zdjęcia do filmu rozpoczęły się 12 sierpnia 2017 roku, a zakończyły się 12 listopada 2017.
Trailer:
RECENZJA:
Neko:
Nie cierpię dramatów czy tragedii, ponieważ zazwyczaj podczas tych filmów płaczę jak głupia, jednakże ten(choć przepłakałam prawie dwie godziny) będzie moim ulubionym. Wspaniała gra aktorska, dodatkowo miła dla ucha muzyka oraz główny cel filmu ukazanie wspaniałego uczucia jakim jest miłość oraz tęsknota za ukochaną osobą.
Gra aktorska: 10/10
Muzyka: 10/10
Ogólna ocena: 10/10