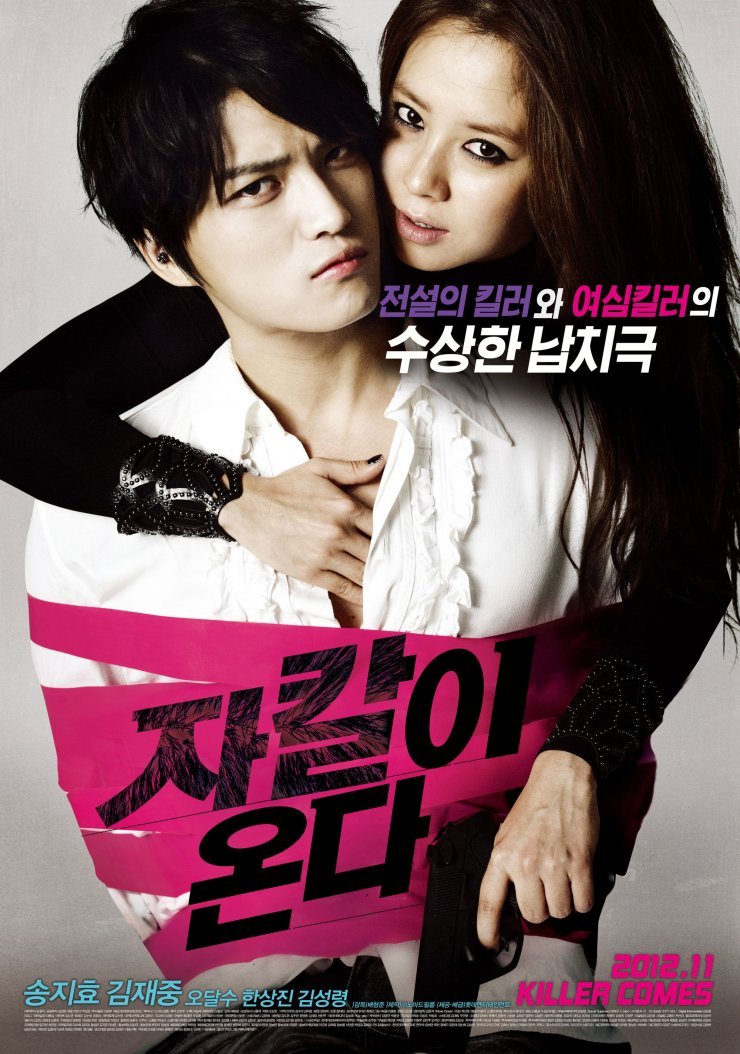 Nazwa filmu: Codename: Jackal
Hangul: 자칼이 온다
Reżyser: Bae Hyeong Jun
Scenarzysta: Oh Sang Ho
Producenci: Jo Han Joo, Na Yong Guk
Kinematograf: Mon Wan Hee
Dystrybutor: Lotte Entertainment
Długość filmu: 107 min
Data premiery: 15 listopada 2012
Wskazania dla widzów: +15
Gatunek: Akcja, Komedia
Zarys fabuły:
Niezbyt inteligentna płatna zabójczyni zostaje wynajęta do zabicia popularnego piosenkarza. Kobieta porywa piosenkarza i próbuje go zabić w brutalny sposób, ponieważ o to prosił klient, jednakże pojawia się policja…
OBSADA:
GŁÓWNE ROLE: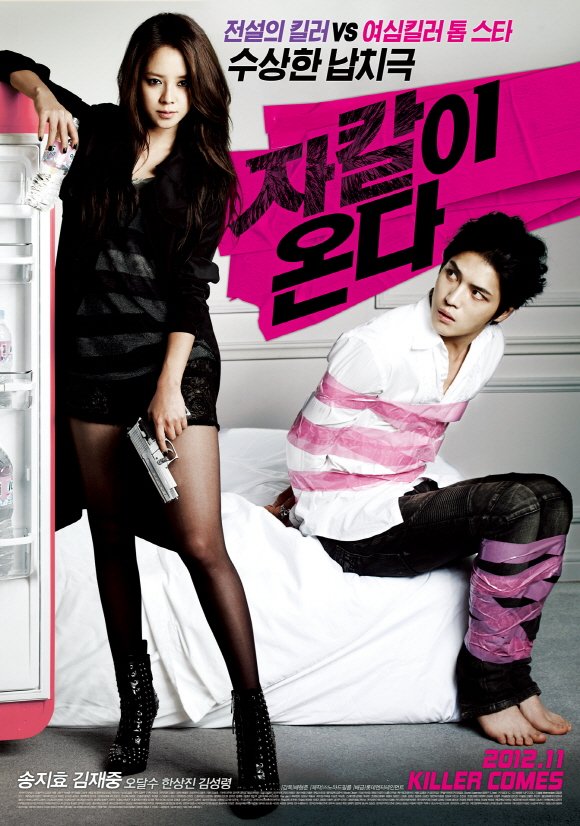 POBOCZNE ROLE:
Oh Dal Soo – Ma Ban Jang
Kim Sung Ryung – Angela
Ju Min Ha – stalkerka Choi Hyuna
Seo Dong Won – właściciel hotelu
Han Sang Jin – szef lidera Shin
Seo Yi Ahn – Yoo Young Sun
Yoon Sang Hwa – pośrednik
Jo Yong Seok – doktor Kwon Nam Gi
Yoo Teo – Wąsaty
Jin Joo Hyyng – mężczyzna w bibliotece
ROLE GOŚCINNE:
Feel Kim – osoba prowadząca śledztwo
Kim Sang Il – były informator policyjny
Sa Hee – aktorka z teledysku
Ciekawostki:
Początkowo rolę piosenkarza miał zagrać Im Seulong z 2AM, jednakże odrzucił on rolę z powodów osobistych.
Kręcenie filmu rozpoczęło się 15 maja 2012 roku.
Trailer:
RECENZJA:
Neko:
Film o bardzo złych opiniach, jednakże zdecydowałam się go obejrzeć. Mówiąc szczerze nie jest on zły, aktorstwo jest w nim bardzo dobre, jednakże jest to wręcz film parodiujący filmy akcji. Dodatkowo film posiada wiele dwuznacznych sytuacji, które nadają mu jeszcze większego komizmu.
Gra aktorska: 8/10
Muzyka: 7/10
Ogólna ocena: 7,5 /10