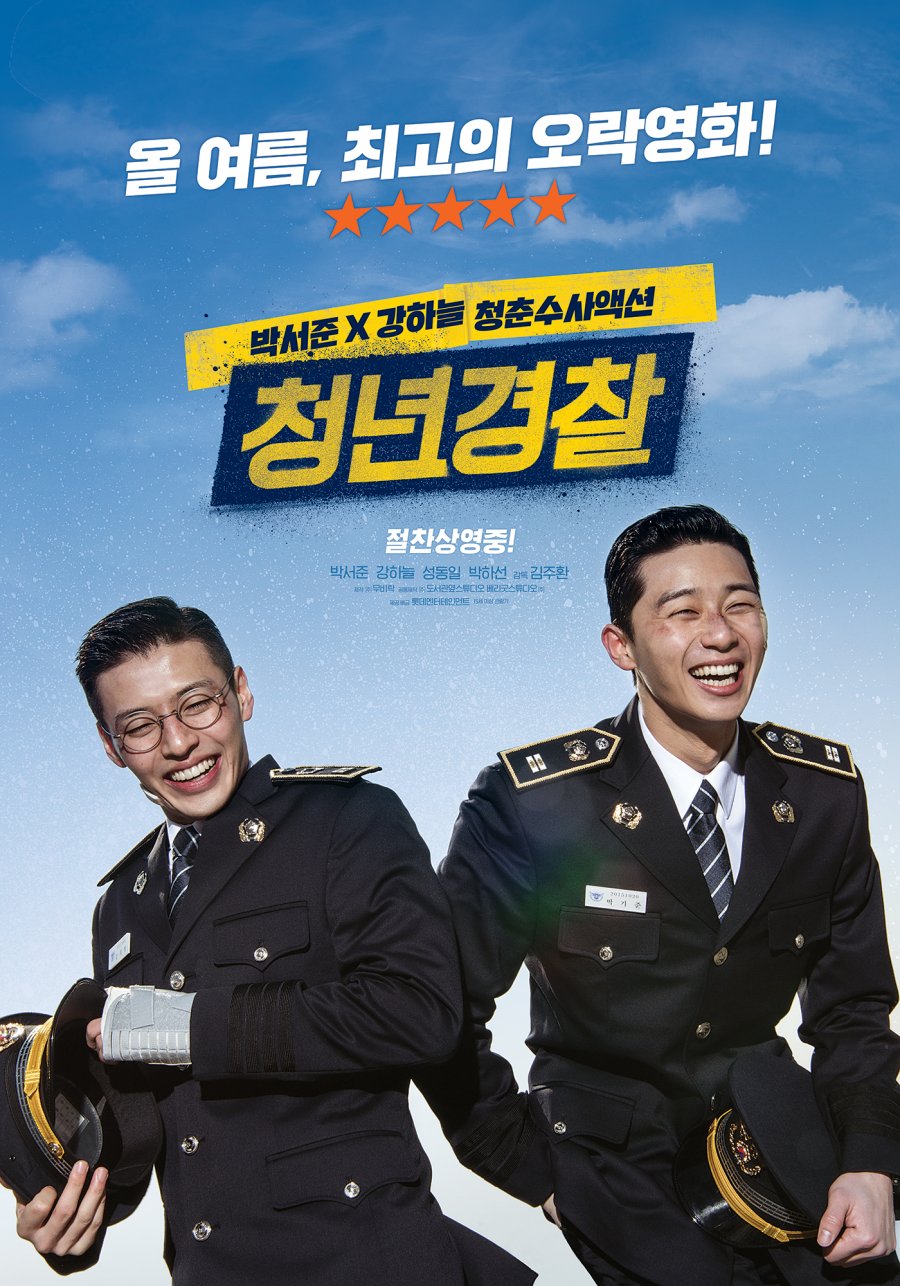 Nazwa filmu: Midnight Runners
Hangul: 청년경찰
Reżyser: Kim Joo Hwan
Scenarzysta: Kim Joo Hwal
Producenci: Lee Joon Woo, Kim Jae Joong
Kinematograf: Jo Sang Yoon
Dystrybutor: Lotte Entertainmnet
Długość filmu: 109 min
Data premiery: 9 sierpnia 2017
Wskazania dla widzów: 15+
Gatunek: Akcja, Przyjaźń, Komedia, Detektywistyczny, Kryminał
Zarys fabuły:
Ki Joon i Hee Yeol są nowymi studentami na koreańskiej narodowej Akademii Policyjnej. Nie są najlepszymi uczniami uczelni, jednakże są szczerzy w tym co robią. Jednego wieczora wychodzą z kampusu. Podczas powrotu są świadkami porwania młodej kobiety. Ki Joon i Hee Yeol starają się w to zaangażować policję, jednakże spotykają się z apatią i biurokracją. W końcu decydują się uratować życie tej kobiety zanim będzie za późno.
OBSADA:
GŁÓWNE ROLE: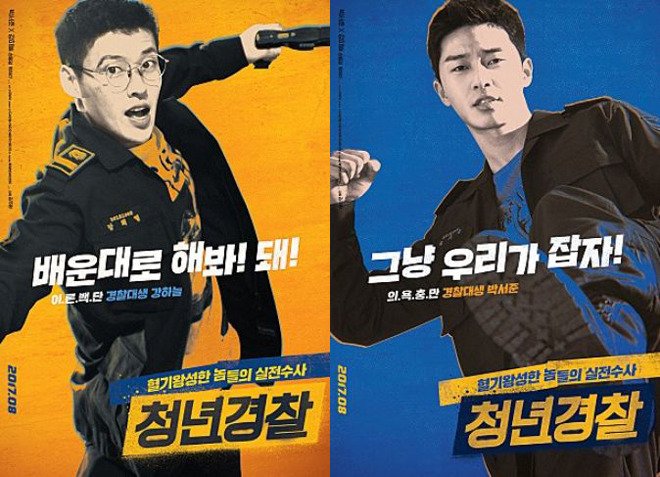 POBOCZNE ROLE:
Sung Dong Il – profesor Yang
Lee Ho Jung – Yoon Jeong
Park Ha Sun – Joo Hee
Go Joon – Yeong Choon
Bae Yoo Ram – Jae Ho
Jung Da Eun – Hyo Jin (uciekająca dziewczyna)
Lee Do Hyun – taksówkarz
Ahn Sung Bong – klubowy gracz
Jo Joon – Goon Ho
Choi Kwang Won – student akademii policyjnej
Jung Eui Soon – szefowa restauracji z tteolbokki
Han Seung Yoon – członek grupy z akademii policyjnej
Lee Joo Won – sierżant Park
Choi Ji Min – absolwent akademii policyjnej
Park Jae Hong – instruktor na akademii policyjnej
Lee Joon Hyuk – profesor Ha
Cha Shi Won – kadet akademii policyjnej
Choi Yo Han – profesor w komitecie dyscyplinarnym Choo
Lee Kyu Sung – student akademii policyjnej
Ryu Kyung Soo – poborowy student akademii policyjnej
Woo Sang Ki
Kang Min Tae
ROLE GOŚCINNE:
Park Sang Min – absolwent akademii policyjnej
Lee Eun Saem – porwana licealistka Eun Sam
Lee Soo Jin – absolwent akademii policyjnej
Choi Hong Il – ojciec Hee Yeola
Han Ji Won – studentka
Bae Han Yong – CEO
Kim Kyu Baek – członek gangu
Lee Ru Tam – absolwent akademii policyjnej
Im Hyun Chul – strażnik na komisariacie w Gangnam
Ha Dae Yong – absolwent akademii policyjnej
Oh Yoo Jin – Eun Mi
Lee Ji Eun – porwana dziewczyna
Kim Jung Sub – Koreańczyk mieszkający w Chinach
Shin Jae Min – kolega z klasy
Hwang Chan Sung – Hwang Chan Sung
Hong Hoon Pyo – sierżant z komisariatu Gangnam
Kim Jung Hoon – absolwent akademii policyjnej
Kim Young Ah – kobieta bezpłodna
Kim Na In
Ciekawostki:
Film kręcono od 21 listopada 2016 do 23 grudnia 2017 roku.
Trailer:
RECENZJA:
Neko:
Film pokazujący w jaki sposób działa policja, nie tylko w Korei, ale znając życie na całym świecie. Choć film jest zabawny, przepełniony komizmem sytuacyjnym i słownym to i tak pokazuje bardzo poważny problem jakim jest biurokracja policji i ich apatia. Przedstawia też jak przerażający mogą być ludzie, którzy chcą zarobić dużo pieniędzy poprzez nielegalne działania.
Jeśli chodzi o strony techniczne filmu, nie mam nic do gry aktorskiej czy muzyki użytej w filmie. Ogólnie ten film posiada to co powinien posiadać film akcji czyli trzyma w napięciu widza i nie podaje od razu rozwiązania sprawy.
Gra aktorska: 10/10
Muzyka: 9/10
Ogólna ocena: 9,5 /10