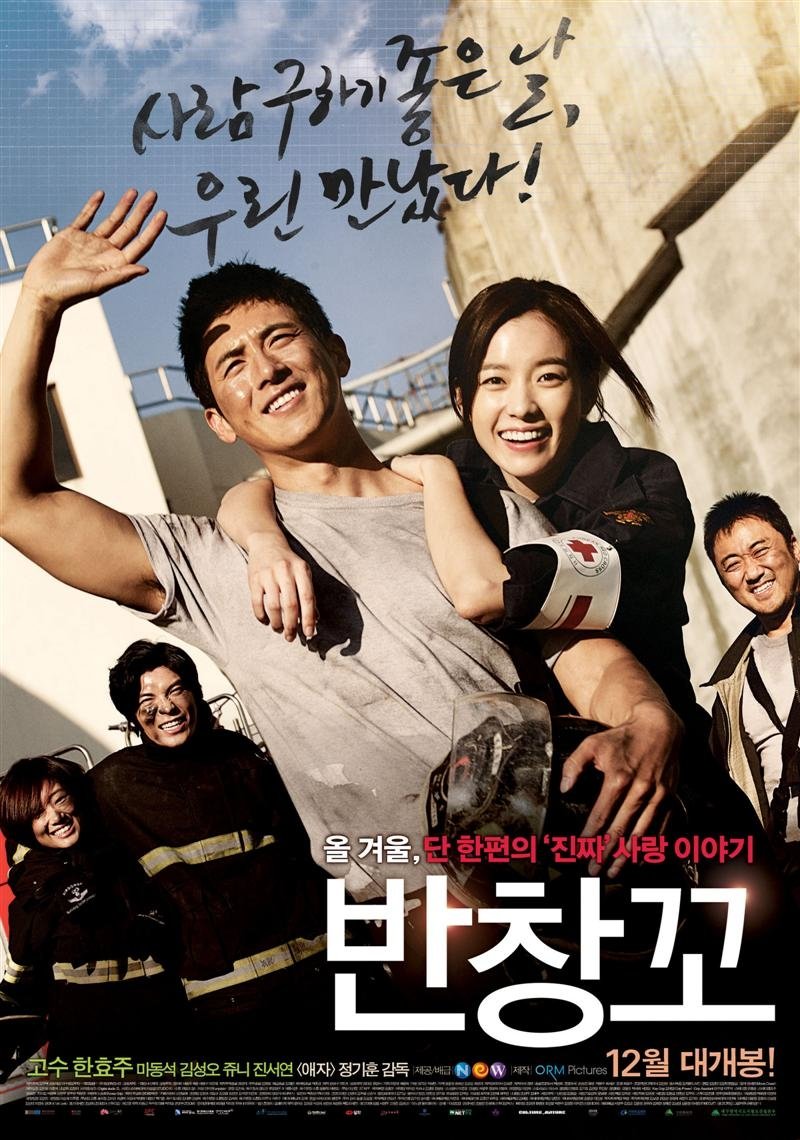 Nazwa filmu: Love 911 / Band Aid
Hangul: 반창꼬
Reżyser: Jung Ki Hun
Scenarzysta: Jung Ki Hun, Park Sang Min, Hong Yoon Jung, Dong Hee Sun
Producenci: Son Seung Jun, Kim Ui Suk, Lee Min Ho
Kinematograf: Choi Se Gyu
Dystrybutor: Next Entertainment World
Długość filmu: 120 min
Data premiery: 19 grudnia 2012
Wskazania dla widzów: 15+
Gatunek: Komedia, Romans, Medyczny, Dramat, Melodramat
Zarys fabuły:
Strażak, który stracił żonę, a zarazem sens życia, oraz lekarka, która nie liczy się z innymi spotykają się. Obydwoje są poranieni i dzięki sobie nawzajem starają się wyleczyć swoje rany.
OBSADA:
GŁÓWNE ROLE: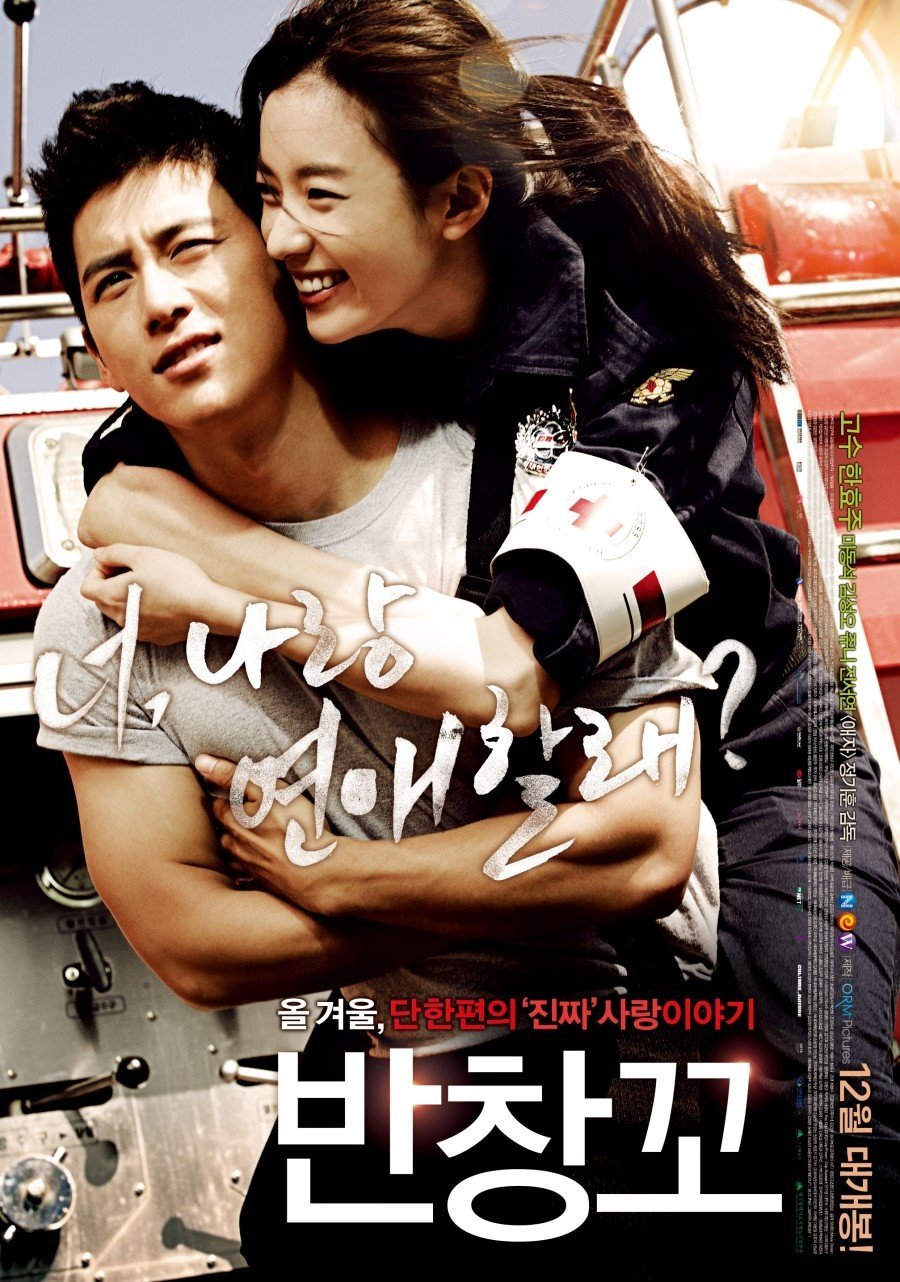 POBOCZNE ROLE:
Jin Seo Yun – Ha Yoon
Kim Sung Oh – Yong Soo
Yoo Pil Ran – Soo Yun
Ma Dong Seok – szef straży pożarnej
Hyun Jyu Ni – Hyun Kyung
Oh Soo Min – Ji Young (zmarła żona Kang Ila)
Kim Hyuk – Yong Dae
Lee Do Ah – neurolog
Jung Jin Young – policjant
Jo Kyung Hoon – Hyung Go
Ahn Ji Hye – technik pogotowia
Im Jung Sun – ofiara wypadku
ROLE GOŚCINNE:
Jo Min Ki – szef lekarzy
Yang Dong Geun – detektyw Bang Je Soo
Jeon Sung Hwan – pracownik
Hwang Joo Young – doktor Hwang
Ciekawostki:
Zdjęcia do filmu rozpoczęły się 27 kwietnia 2012 roku w Seulu.
Film ten kręcono również na wyspie Jeonju oraz w Busan.
Zdjęcia do filmu zakończyły się 6 września 2012 roku również w Seulu.
Trailer:
RECENZJA:
Neko:
Choć ludzie nie najlepiej się o nim wyrażają to ten film do mnie przemówił. Trudna tematyka została schowana pod komedią i relacją love-hate między głównymi bohaterami. Często filmy mi się dłużą, jednakże ten był dla mnie lekką odskocznią od mojej rzeczywistości i pozwolił mi się zrelaksować. Podobał mi się rozwiązania, które pojawiły się w tym filmie(nie powiem jakie bo będzie spoiler). Muzyka była przyjemna, a co do gry aktorskiej nie widzę zastrzeżeń, ogólnie obsada to dość dobrzy i znani aktorzy.
Gra aktorska: 9/10
Muzyka: 8 /10
Ogólna ocena: 8,5/10