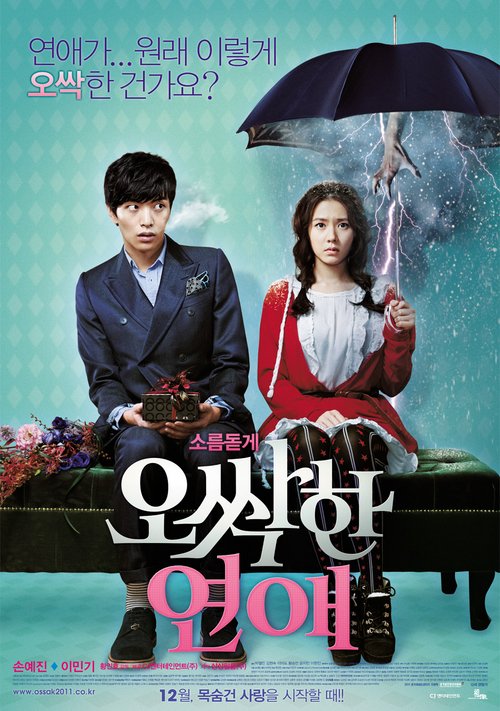 Nazwa filmu: Spellbound / Chilling Romance
Hangul: 오싹한 연애
Reżyser:  Hwang In Ho
Scenarzysta: Hwang In Ho
Producenci: Ahn Young Jin, Ahn Snag Hoon, Lee Won Tae
Kinematograf: Lee Doo Man
Dystrybutor: CJ Entertainment
Długość filmu: 114 min
Data premiery: 1 grudnia 2011
Wskazania dla widzów: 13+
Gatunek: Horror, Komedia, Romans, Dramat, Melodramat, Supernatural
Zarys fabuły:
Joo Goo jest magikiem z ulicy, który spotyka nieszczęśliwą dziewczynę Yu Ri, podczas jednego ze swoich występów. Stała się ona inspiracją dla jego programu "Horror Magic Show", który odniósł wielki sukces i stał się bardzo popularny. Dzięki temu Joo Goo stał się magiem odnoszącym sukcesy, który umawia się z modelką. Yu Ri pracuje z nim nad tym programem z powodu ciemności, która znajduje się wewnątrz niej, co reszta zespołu wyczuwa i stara się jej unikać. Joo Goo stara się by dziewczyna przyszła na obiad firmowy, jednakże ona nie chce tego robić, w końcu się zgadza, przez co to wydarzenie staje się katastrofą po tym jak Yu Ri upija się. Kolejnego ranka magik dzwoni do dziewczyny, jednakże połączenie urywa się przez dziwne dźwięki. Mężczyzna zaczyna się martwić. Odnajduje on Yu Ri, a ona wyjawia mu historię swojej bladej jak ściana twarzy.  Przeżyła  ona wypadek autobusu szkolnego od tego czasu widzi ona duchy, jednym z nich jest duch jej przyjaciółki Joo Hee, który ją prześladuje i sprawia, że jest kompletnie odizolowana od społeczeństwa. Nawet jej rodzina wyemigrowała i pozostawiła ją samotnie w namiocie pośrodku mieszkania i rozmawiającą czasami przez telefon ze swoją przyjaciółką. Joo Goo stara się znaleźć chłopaka samotnej Yu Ri, jednakże nie udaje mu się, a dziewczyna godzi się z samotnym życiem. Para zaczyna się w sobie zakochiwać, nawet jeśli Joo Goo jest przerażony i czasami bezmyślny. Pochłonięta zazdrością Joo Hee staje się zagrożeniem podczas występu magika i zachęca Yu Ri aby ta wyruszyła do rodziny aby uratować mężczyznę. Czy ucieczka będzie łatwa, czy Joo Hee ma w zanadrzu więcej sztuczek?
OBSADA:
GŁÓWNE ROLE: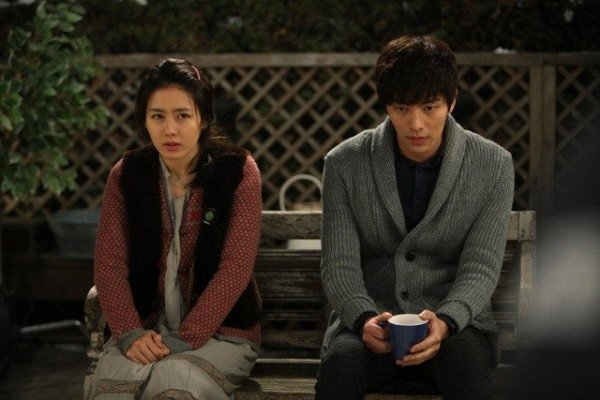 POBOCZNE ROLE:
Lee Mi Do – Yoo Jin
Park Chul Min – Pil Dong
Kim Hyun Sook – Min Jung
Yoon Ji Min – Seon Woo
Lee Hyun Jin – Gi Woo
Hwnag Seung Eon – Lee Joo Hee
Shin Sung Hoon – ratownik medyczny
Uhm Tae Goo – producent pokazów magicznych
ROLE GOŚCINNE:
Jo Ah Ra – Staff sztuczek magicznych
Lee Won – Staff sztuczek magicznych
Jung Mi Nam – mężczyzna z randki w ciemno
Song Ji In – część załogi
Yeom Hyun Seo – dziecko
Ciekawostki:
Film zaczęto kręcić 27 grudnia 2010 roku.
Zdjęcia do filmu zakończyły się 4 kwietnia 2011.
12 stycznia 2012 roku film miał na koncie już 3 miliony sprzedanych biletów.
Trailer:
RECENZJA:
Neko:
Nie lubię z reguły horrorów, jednakże ten film był dla mnie bardzo przyjemny, może ze względu na komediowy charakter, do pewnego stopnia. Film, który śmieszy, straszy i wzrusza zarazem. Z powodu, że jest to starszy film jest kilka niedociągnięć, jednakże charakteryzacja i efekty dźwiękowe są bardzo efektowne.
Gra aktorska: 9/10
Muzyka: 9/10
Ogólna ocena: 9/10