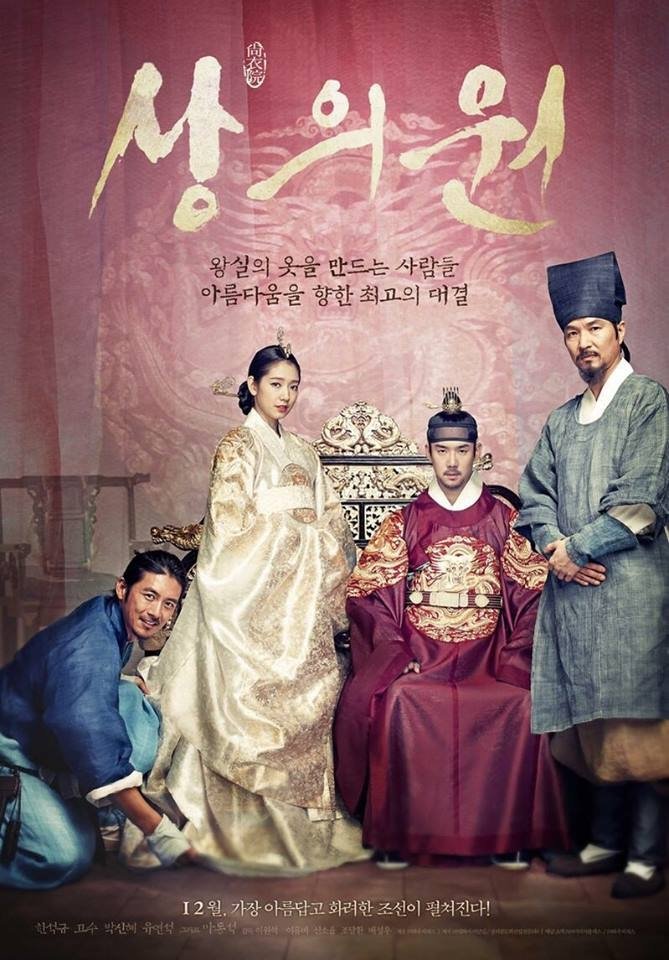 Nazwa filmu: The Royal Tailor
Hangul: 상의원
Reżyser: Lee Won Suk
Scenarzysta: Yoo Young Ah, Lee Byung Hak
Producent: Yoon Chang Suk
Kinematograf: Kim Ji Young
Dystrybutor: Showbox
Długość filmu: 127 min
Data premiery: 24 grudnia 2014
Wskazania dla widzów: 15+
Gatunek: Historyczny, Dramat
Zarys fabuły:
Film przedstawia życie miłosne, zazdrość i pragnienia ludzi, którzy pracują w Sanguiwon w okresie dynastii Joseon. Sanguiwon są odpowiedzialni za szycie ubrań dla członków rodziny królewskiej. Dol Seok to najlepszy krawiec odpowiedzialny za stroje królewskie. Uważa, że ustalone zasady są najważniejsze w jego pracy. Kong Jin jest genialnym projektantem, urodzony z wspaniałymi umiejętnościami i doskonałym wyczuciem. Do pałacu polecił go szlachcic Pan Soo, który jako pierwszy odkrył jego talent. Król i królowa zostają uwikłani w krytyczną sprawę ze względu na królewskie stroje Dol Seoka i Kong Jina.
OBSADA:
GŁÓWNE ROLE: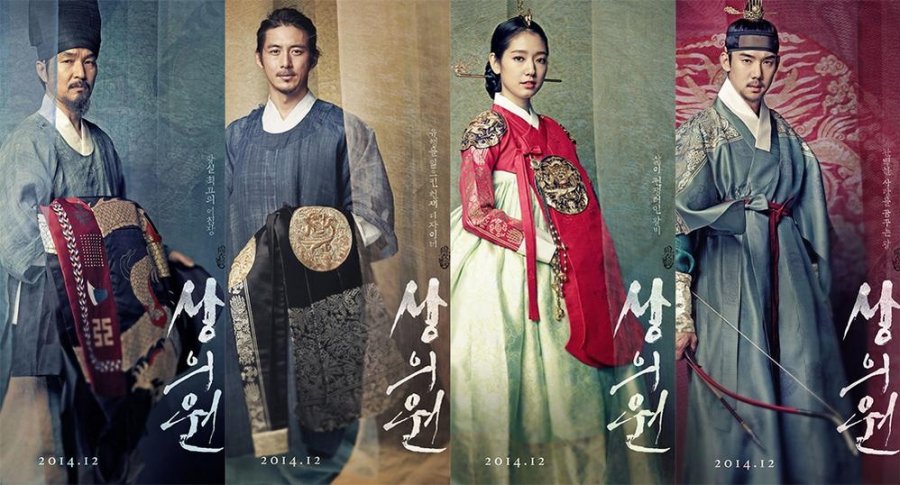 POBOCZNE ROLE:
Ma Dong Seok – Pan Soo
Lee Yu Bi– królewska konkubina So Ui
Shin So Yool – Wol Hyang
Jo Dal Hwan – Dae Gil
Bae Sung Woo – Je Jo
Kim Jae Hwa – Ji Mil
Lee Do Yeon – służąca Hong
Yang Eun Yong – żona szlachcica
Kim Hye Hwa – Pani Lee
Choi Hee Jin – Pani Park
Song Ji Hyun – kobieta szlachcica
Lee Ji Hyun – kurtyzana
Lee Soo Na – służąca w pałacu
Jo Hyun Do – Dol Seok jako dziecko
Jung Yoon Seon – Gi Mi
Kim Ji Hyun – służąca królowej
Kang Ji Won – Pani Kim
Kim Soo Woong – poprzedni król
Jo Sung Hee – minister we współczesności
Park Eun Young – służaca na ceremonii
Woo Do Im – szamanka
Moon Chang Gil – kurator muzeum
Heo Seung Gi – starszy
Lee Min Shik – oficer na zmianie
Jin Ah Reum – jedna ze służących bliźniaczek
Lee Ji Hye – druga ze służących bliźniaczek
Heo Sung Tae – oficer Jong
Kim Jong Eon – mały uczony
Ji Yoon Ha
ROLE GOŚCINNE:
Choi Yoon Ra – kurtyzana 11
Park Sung Taek – urzędnik rządu
Lee Seo Yi – szlachcianka 3
Ciekawostki:
Zdjęcia do filmu rozpoczęto 21 lutego 2014 roku, a zakończono 2 lipca 2014.
Trailer:
RECENZJA:
Neko:
Film pokazujący życie na dworze. Jednostronną miłość, niechęć i walkę o pozostanie królową. Chociaż tematyka jest w nim trudna, nie jest zbyt przygnębiający. Historia pokazana jest w bardzo lekki sposób. Muzyka dość pasująca, gra aktorska bez zarzutów.
Gra aktorska: 9/10
Muzyka: 7/10
Ogólna ocena: 8/10