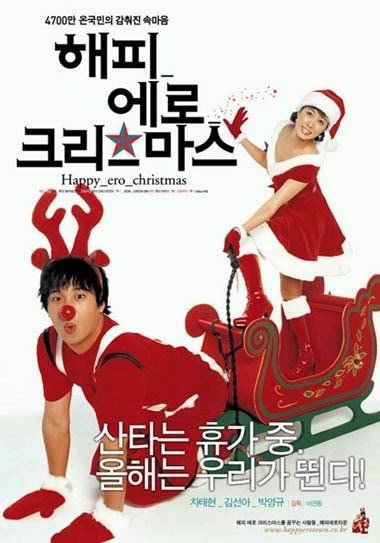 Nazwa filmu: Happy Ero Christmas / Happy Erotic Christams
Hangul: 해피 에로 크리스마스
Reżyser: Lee Eun Hee
Scenarzysta: Lee Geon Dong, Jung Hyun Shim, Lee Eon Hee
Producenci: Kim Nam Hee, Lee Yu Jin, Hwang Jae Woo, Hwng Woo Hyeon, Cheon Seung Cheol
Kinematograf: Choi Young Tak
Dystrybutor: Tube Pictures
Długość filmu: 110 min
Data premiery: 17 grudnia 2003
Wskazania dla widzów: 15+
Gatunek: Komedia, Romans
Zarys fabuły:
Byung Ki jest początkującym policjantem w swojej rodzinnej miejscowości Yuseong, Daejeon. Odkąd był dzieckiem marzył o aresztowaniu Seok Doo, szefem gangu "Spa". Byung Ki chciałby też by Min Kyung, pracownica kręgielni, zakochała się w nim. Byung Ki w końcu zbiera się na odwagę by powiedzieć o sowich uczuciach, ale w tym momencie przeszkadza mu Seok Doo.
OBSADA:
GŁÓWNE ROLE: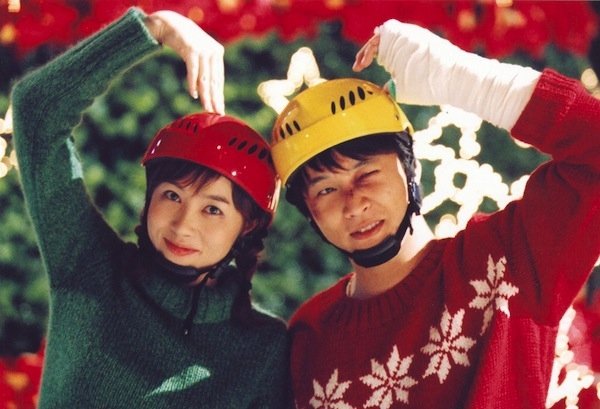 Cha Tae Hyun – Seong Byung Ki
Kim Sun Ah – Heo Min Kyung
POBOCZNE ROLE:
Park Young Kyoo – Bang Seok Doo
Kim Jae Rok – tatuażysta
Hong Kyung In – No Dong Cheol
Park Tae Kyung – [święty z armii zbawienia]
Kim Ji Young – Park Hyang Suk
Park Won Sang – podnóżek 1
Yang Ik Jun – podnóżek 2
Jang Hang Sun – osoba tworząca filmy erotyczne
Oh Tae Kyung – Jo Dong Gwang
Baek Bong Ki – No Hae Chul
Lee Chung Ah – Lee Hae Min
Park Choong Seon – policjant
Jung Suk Yong – Park Gyeong Jang
Hong Suk Youn – rybak
Park Soo Yong – Jo Jun Ho
Oh Chang Kyung – osoba pod Chil Yongiem
Kim Joong Ki – Baek Chil Yong
Yeom Dong Hun – Man Chwi Nam
Kim Hyung Beom – prowadzący audycję
Son Jin Ho
ROLE GOŚCINNE:
Trailer:
RECENZJA:
Neko:
Najgłupsza seksistowska komedia jaką kiedykolwiek widziałam. Jak dla mnie była to ogólna strata czasu. Jeżeli ktoś nie wymaga od filmu jakiegokolwiek sensu czy dobrej gry aktorskiej to film może mu się spodobać. Spodziewałam się głupiego filmu po samej nazwie, jednakże nie aż tak.
Gra aktorska: 3/10
Muzyka: 1/10
Ogólna ocena: 2/10