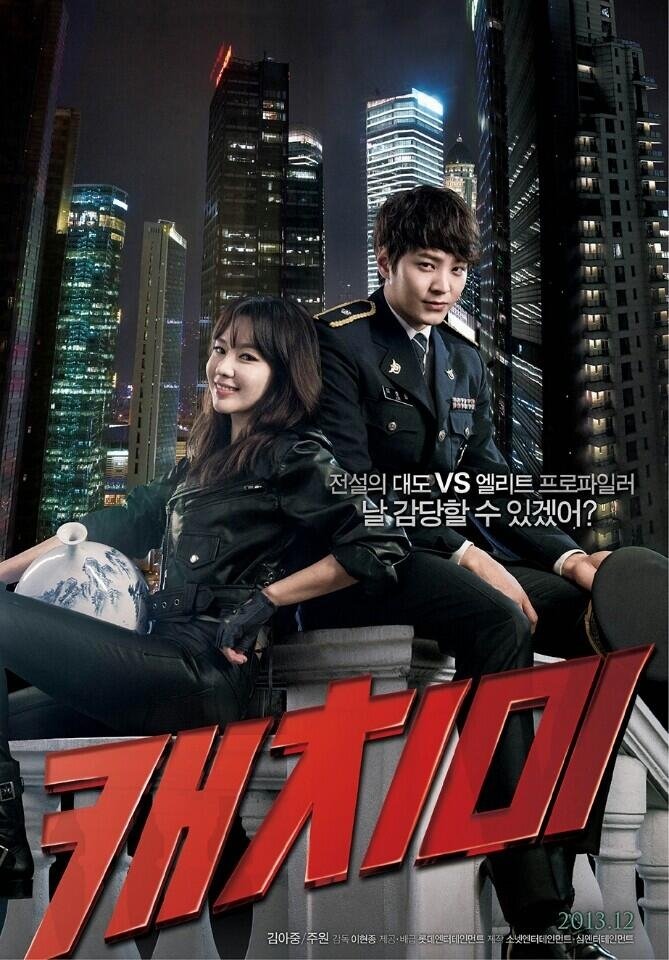 Nazwa filmu: Catch Me / Steal My Heart
Hangul: 캐치미
Reżyser: Yoo Young Ah
Scenarzysta: Lee Hyun Jong, Lee Gyu Bok, Yoo Young A
Producenci: Yoon Il Joong, Shim Jung Woon, Jo Soo Min, Bae Yong Guk, Yoon Il Joong
Kinematograf: Byun Bong Sun
Dystrybutor: Lotte Entertainment
Długość filmu: 115 min
Data premiery: 18 grudnia 2013
Wskazania dla widzów: 13+
Gatunek: Komedia, Romans, Detektywistyczny
Zarys fabuły:
Lee Ho Tae jest bardzo dobrym profilerem policyjnym, który pracował nad sprawą seryjnego mordercy. Z jego pomocą detektywi starają się złapać mordercę, który zostaje przypadkowo jest ofiarą potrącenia z ucieczką winowajcy. Ho Rae zapewnia wszystkich, że złapie kierowcę, który uciekł z miejsca wypadku. Pracuje nad sprawą, po czym wchodzi do domu sprawcy i staje z nim  w twarzą w twarz. Jest zaskoczony, widząc, że ta kobieta to Yoon Jin Sook, która jest jego pierwszą miłością z czasów studenckich. Po niedługim czasie Ho Tae dowiaduje się, że kobieta jest podstępną złodziejką.
OBSADA: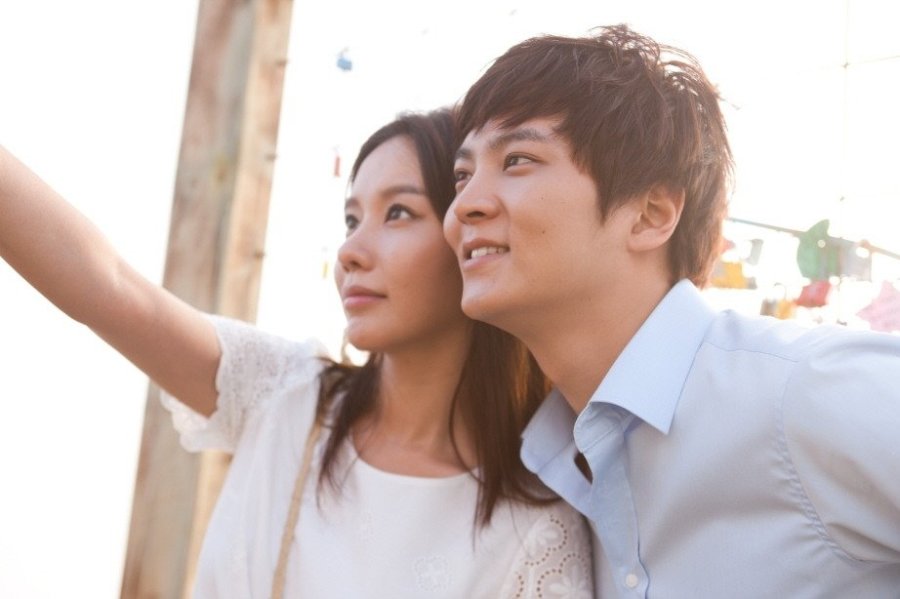 GŁÓWNE ROLE:
POBOCZNE ROLE:
Ji Sang Min – detektyw Ji
Joo Jin Mo – menadżer generalny
Park Chul Min – "Ogrodnik"
Baek Do Bin – Oh Kyeong Wi
Bae Sung Woo – sierżant Park
Kim Mi Ra – pani Kim
Lee Ga Kyung – pani domu Jeon Woo
Kim Ri Won – panienka
Joo Seok Tae – starszy brak Jin Sook
Nam Yeon Woo – detektyw Tak
Lee Se Rang – matka Sook Ja
Yoo Jung Ho – portier
Kim Myung Joong – praconik garażu
Hwang Tae Kwnag – detektyw Lee
Kang Deok Joong – detektyw Choi
Jang Won – syn domostwa Jeon Won
Kim Hee Won – prowadzący aukcję
Bae Jin Woong – lichwiarz
Yoon Young Kyung – lichwiarz
Lee Chung Hee – podwłana Yoon Jin Sooka
Lee Tae Hyung – pan Lee
Park Eun Young – Pani Park
ROLE GOŚCINNE:
Shin Seung Hwan – pracownik baru
Sa Hee – Joo Ri
Ciekawostki:
Pierwotny tytuł filmu to "Only You".
Zdjęcia do filmu rozpoczęły się 26 maja 2013.
Trailer:
RECENZJA:
Neko:
Świetna komedia romantyczna, powiązana z tematyką policyjną. Lekka, śmieszna i nieprzewidywalna. Bohaterka jest silna i niezależna mimo wszystko. Gra aktorska jest bardzo dobra, muzyka również. Jak dla mnie jeden z lepszych filmów jakie obejrzałam w ostatnim czasie.
Gra aktorska: 10/10
Muzyka: 7/10
Ogólna ocena: 8/10