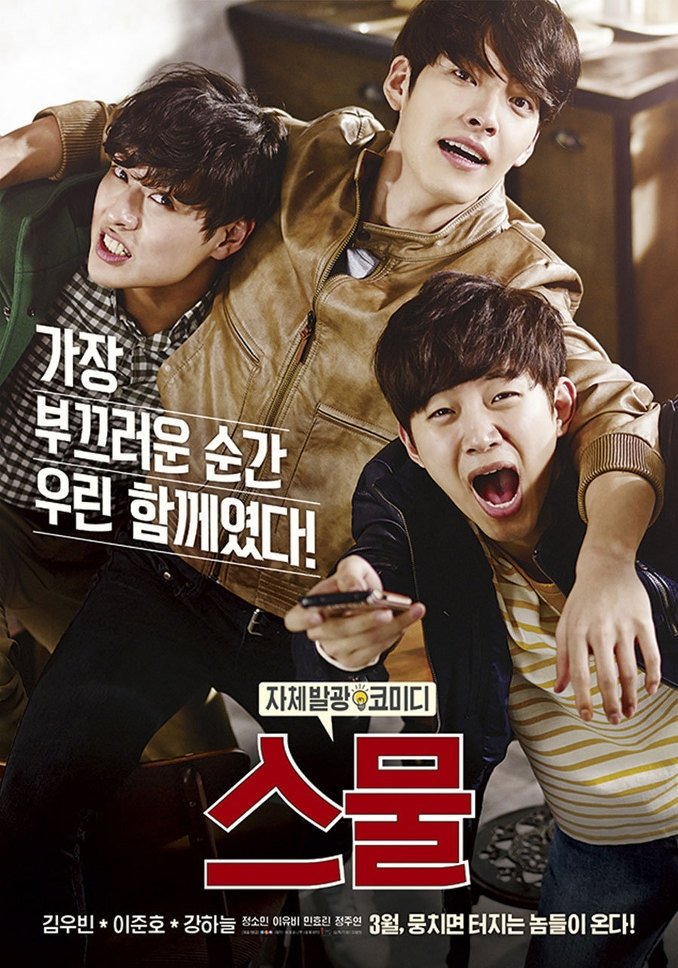 Nazwa filmu: Twenty
Hangul: 스물
Reżyser: Lee Byun Hun
Scenarzysta: Lee Byung Hun
Producenci: Lee Sung Doo, Lim Ji Moon
Kinematograf: No Seung Bo
Dystrybutor: Next Entertainment World
Długość filmu: 115 min
Data premiery: 15 marca 2015
Wskazania dla widzów: 15+
Gatunek: Przyjaźń, Młodzieżowy, Komedia, Romans
Zarys fabuły:
Ta komedia zwali cię z nóg. Przedstawia ona historię trójki przyjaciół: Chi Ho, Dong Woo i Kyun Jae. Każdy z nich właśnie skończył 20 lat, więc stali się pełnoletni. Dzięki nowym możliwościom mogą robić co chcą, kochać tych, których chcą, a nawet powodować zamieszanie to tu to tam.
OBSADA:
GŁÓWNE ROLE: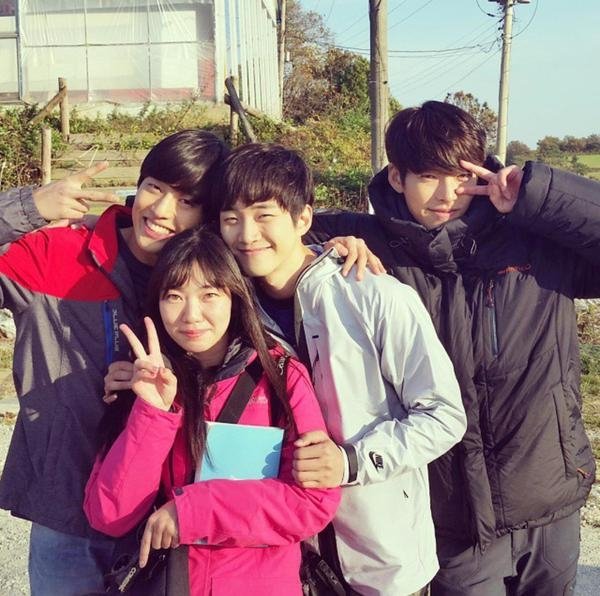 POBOCZNE ROLE:
Jung So Min – So Min
Lee Yoo Bi – So Hee (młodsza siostra Kyung Jae)
Min Hyo Rin – Jin Joo
Jung Joo Yeon – Eun Hye
Kim Eui Sung – ojciec Chi Ho
Park Myung Shin – matka Chi Ho
Oh Hyun Kyung – matka Dong Woo
Song Ye Dam – jeden z bliźniaczych braci
Song Ye Joon – drugi z bliźniaczych braci
Kim Jong Soo – wujek Dong Woo
Soo Hee Jung – matka Kyeong Jae
Park Hyuk Kwon – reżyser
Hong Wan Pyo – asystent reżysera
Kim Jae Man – właściciel restauracji z kurczakami
AHn Jae Hong – In Gook
Kwak Jin Seok – łysyk z grupy ludzi
Heo Jun Seok – Bum Soo
Seo Ho Chul – trudny koleś od grillowanych małż
Jeon Ji Ae – żona Beom Soo
Na Jong Chan – Dong Won
Yang Hyun Min – So Jung
Jeon Yeo Jin – żona Bum Soo
Oh Ha Nee – dziewczyna od makijażu
Bak Soo Hee – Min Jung
Kim Ji Hyun – główna aktroka
Jung Seo In – pracownica salonu piękności
Byeon Woo Jong
ROLE GOŚCINNE:
Han Joon Woo – DJ w klubie
Kim Joo Kyung – człowiek do niczego
Ciekawostki:
Zdjęcia do filmu rozpoczęły się 28 lipca 2014, a zakończyły 8 listopada 2014.
Jedną z głównych ról męskich zaproponowano początkowo Yoo Yeon Seokowi, jednakże on ją odrzucił z powodu napiętego grafiku.
Film doczekał się chińskiego remake z 2018 roku o tytule "Twnety".
Trailer:
RECENZJA:
Neko:
Jest to najgłupsza komedia jaką widziałam w życiu, jednakże jest idealna by obejrzeć ją po dniu pełnym stresu i popłakać się ze śmiechu. Do gry aktorskiej nic nie mam, mimo tego, że fabuła jest niezbyt głęboka, to bardzo dobrze się ogląda ten film. Nie jest on też nudny.
Gra aktorska: 7/10
Muzyka: 9/10
Ogólna ocena: 8/10