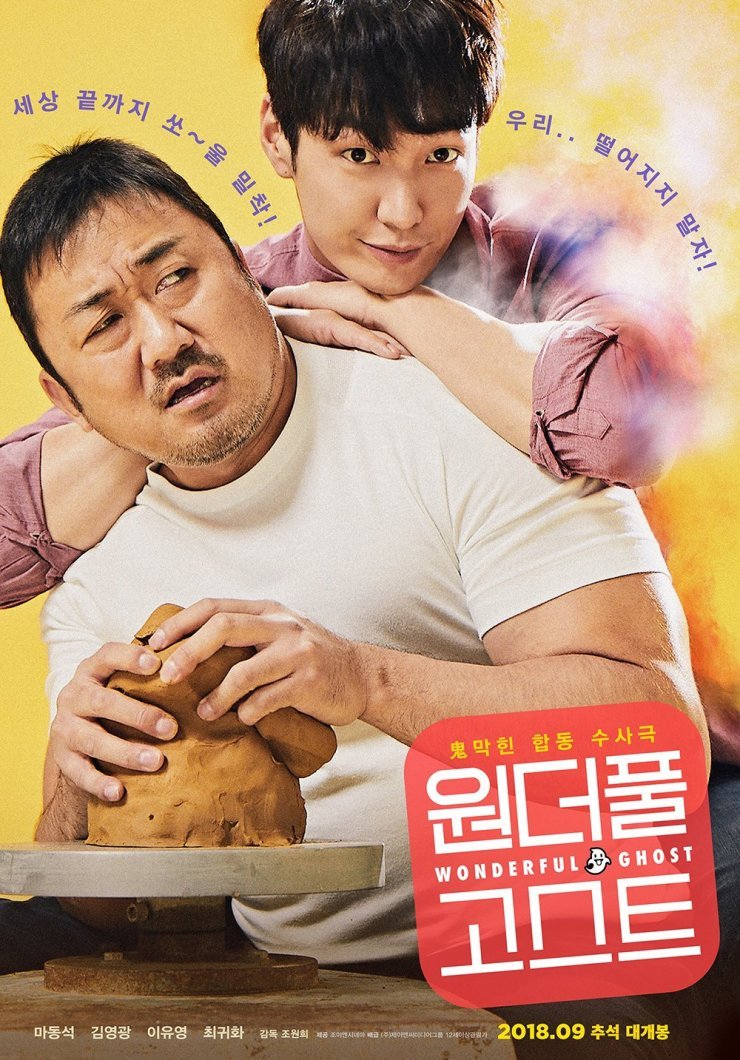 Nazwa filmu: Wonderful Ghost / The Soul-Mate
Hangul: 원더풀 고스트
Reżyser: Jo Won Hee
Scenarzysta: Kim Sung Jin, Bae Se Young
Producenci: Kim Sung Jin
Kinematograf: Ha Kyung Ho
Dystrybutor: JNC Media Group, The Contents On (TCO)
Długość filmu: 97 min
Data premiery: 26 września 2018
Wskazania dla widzów: 13+
Gatunek: Komedia, Dramat, Fantastyczny, Detektywistyczny
Zarys fabuły:
Jang Soo jest instruktorem judo, który kocha swoją córkę najbardziej na świecie, jednakże jest obojętny co dzieje się w jego sąsiedztwie. Przez pewien wypadek Jang Soo jest w stanie zobaczyć, duszę Tae Jina, który był oddanym funkcjonariuszem policji, a aktualnie jest w stanie krytycznym. Jag Soo udaje, że nie widzi ani nie słyszy Tae Jina, jednak ten prosi go by ten pomógł mu rozwiązać sprawę, która sprawiła, że jest w takim stanie.
OBSADA: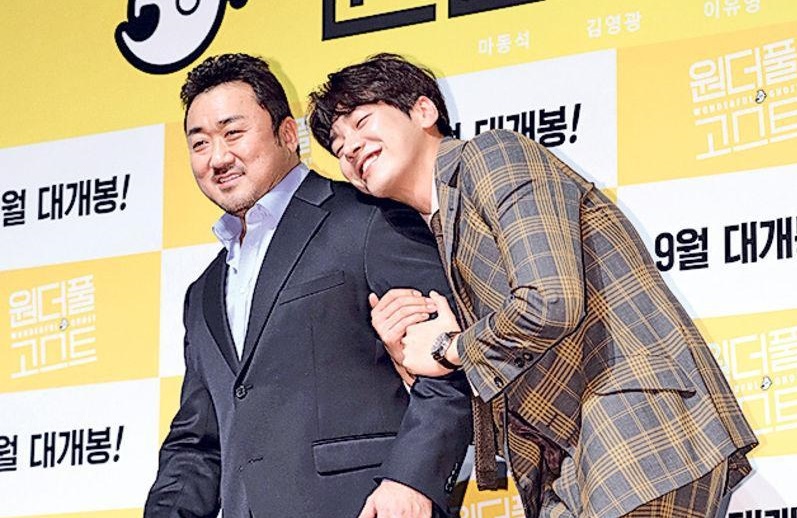 GŁÓWNE ROLE:
POBOCZNE ROLE:
Choi Gwi Hwa – Jong Sik
Joo Jin Mo – komendant Yang
Choi Yoo Ri – Do Kyung
Heo Jae Ho – Poong Ki
Kim Ah Ra – So Yeong
Kwak Jin Seok – człowiek Poong Ki'ego
Cha Rae Hyung – rozrabiaka
Go Gyu Pil – Bing Goo
Jung Jae Hun – człowiek Poong Ki'ego 2
Lee Young Suk – właściciel budynku
Bae Jung Hwa – matka Do Kyung
Han Sung Chun – detektyw
Han Chang Hyun – lekarz intensywnej terapii
Cha Soon Hyung – lekarz z sali segregacji 1
Kim Jung Soo – sprzedawca ryb
Kang Seung Wan – Kyeong Ho
Park Bom – mała Do Kyung
ROLE GOŚCINNE:
Hwang Hyun Hee – pielęgniarka
Ye Jung Hwa – piękna przechodząca kobieta
Yoon Hee Won – szef sekcji Lee
Han Soo Hyun – detektyw
Ciekawostki:
Początkowa nazwa filmu to "Wonderful Life".
Zdjęcia do filmu rozpoczęły się 10 sierpnia 2016, a zakończyły 10 października 2016.
Film został wydany w Korei pod tytułem "Wonderful Ghost", a zagranicą używa się tytułu "The Soul-Mate".
Trailer:
RECENZJA:
Neko:
Film, który trudno przewidzieć. Wzruszający, bardzo szybko można pokochać postacie, które się tam znajdują. Gra aktorska jest bardzo doba od najmłodszej członkini obsady do najstarszego. Muzyka w filmie nie atakuje widza, więc prawdopodobnie jest bardzo dopasowana lub jej nie ma. Choć oglądałam film przed napisaniem tej recenzji(jak skończyłam film zaczęłam to pisać).
Gra aktorska: 10/10
Muzyka: 9/10
Ogólna ocena: 9,5/10