Kim Go Eun
Wytwórnia: BH Entertainment
Rok debiutu: 2012
OFICJALNE STRONY: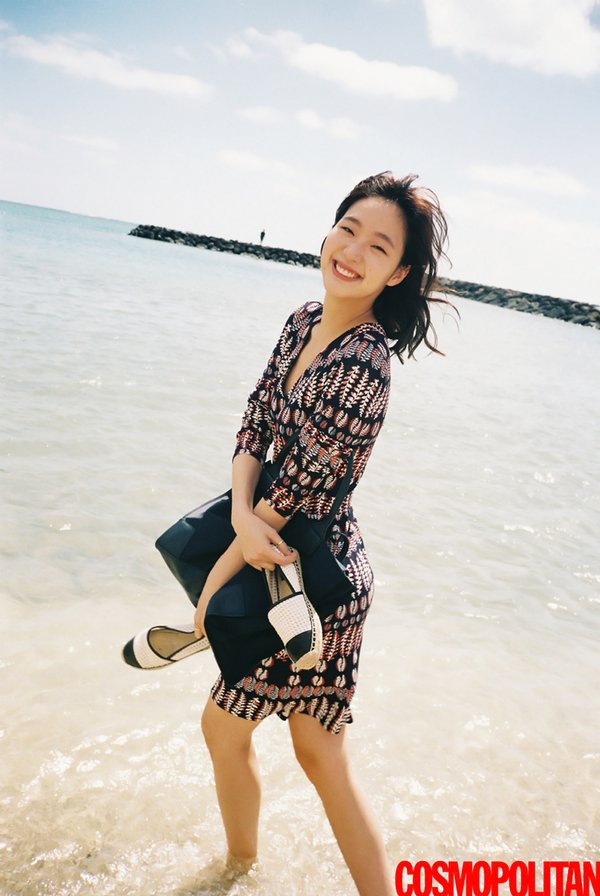 Imię sceniczne: Kim Go Eun
Nazwisko i imię: Kim Go Eun
Data urodzenia: 2 lipca 1991
Miejsce urodzenia: Seul, Korea Południowa
Wzrost: 167 cm
Znak zodiaku: Rak
CIEKAWOSTKI:
Ma starszego brata.
Jest wyznania protestanckiego.
Mówi biegle po chińsku.
Gdy miała 4 lata jej rodzina przeprowadziła się do Chin, gdzie mieszkała 10 lat.
Za każdym razem gdy ogląda film "Together" płacze.
Zrobiła sobie przerwę w aktorstwie by ukończyć studia.
Na początku odrzuciła rolę w dramie "Cheese in the Trap", bo nie pasował jej termin zdjęć, jednakże reżyser zaproponował, że kręcenie przystosuje do niej.
Ukończyła studia na wydziale teatralnym na Korea National University of Arts.
Umawiała się z aktorem Shin Ha Kyunem. Para spotkała się na nurkowaniu i zaczęła się umawiać pomimo 17 lat różnicy. Były nawet plotki, że mieszkają razem.
Aktorka zerwała z Shin Ha Kyunem, a zaraz po tym pojawiły się plotki, że umawia się z Gong Yoo, jednakże wytwórnia aktora szybko zaprzeczyła.
DRAMY:
2020 – The King: Eternal Monarch – Jung Tae Eul / Luna (rola pierwszoplanowa)
2016 – Goblin – Ji Eun Tak (rola pierwszoplanowa)
2016 – Cheese in the Trap – Hong Seol (rola pierwszoplanowa)
FILMY:
2020 – Hero – Sul Hee (rola pierwszoplanowa)
2019 –Tune in for Love – Mi Soo (rola pierwszoplanowa)
2019 – Hit-and-Run Squad – (rola gościnna)
2018 – Sunset in My Hometown – Sun Mi (rola pierwszoplanowa)
2016 – Canola – Hye Ji (rola pierwszoplanowa)
2015 – The Advocate: A Missing Body – Prokurator Jin Sun Mi (rola pierwszoplanowa)
2015 – Memories of the Sword – Seol Hee (rola pierwszoplanowa)
2015 – Coin Locker Girl – Il Yeong (rola pierwszoplanowa)
2014 – Monster – Bok Sun (rola pierwszoplanowa)
2013 – Neverdie Butterfly – Moon Soo Yeon (rola drugoplanowa)
2013 – Yeonga – Yeong A (rola pierwszoplanowa)
2013 – Comfort – Eun Hye (rola pierwszoplanowa)
2012 – Modern Psychology – studentka (rola pierwszoplanowa)
2012 – Hi Bye – Min Jeong (rola pierwszoplanowa)
2012 – A Muse – Han Eun Gyo (rola pierwszoplanowa)