Koo Hye Sun
OFICJALNE STRONY: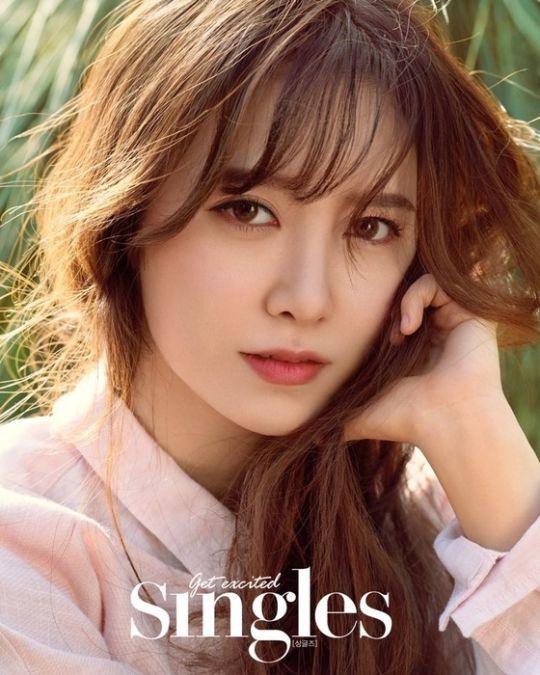 Imię sceniczne: Koo Hye Sun/ Gu Hye Seon / Ku Hye Sun
Nazwisko i imię: Koo Hye Sun
Data urodzenia: 9 listopada 1984
Miejsce urodzenia: Gyeyang, Incheon, Korea Południowa
Wzrost: 163 cm
Waga: 42 kg
Znak zodiaku: Skorpion
Grupa krwi: A
CIEKAWOSTKI:
Ma starszą siostrę.
Ukończyła Seul Art College.
Potrafi mówić po angielsku.
Była trainee w SM Entertainment oraz DSP Media i miała zostać piosenkarką.
Była modelką pod YG Entertainement.
W 2011 roku debiutowała jako piosenkarka.
Jest autorką 3 ksiażek "Tango",."The Story Behind the Making of "Magic"" oraz "The Peach Tree".
Potrafi komponować muzykę.
Jest bardzo dobrą wokalistką.
Zna się nie tylko na aktorstwie, ale także na reżyserii filmowej.
Potrafi bardzo dobrze rysować.
Napisała wiele piosenek takich jak "Were We Happy" dla Seo In Guka.
Ma wraz z mężem 3 psy i 2 lub 3 koty.
Zamiast robić wesele para oddała pieniądze przeznaczone na ten cel na odbudowę szpitala.
W 2019 roku przeniosła się do wytwórni HB Entertainment, gdzie jest jej mąż.
Jej mężem jest aktor Ahn Jae Hyun od 20 maja 2016 roku.
DRAMY:
2017 – You're Too Much – Jung Hae Dang / Yoo Jwi Na (rola pierwszoplanowa)
2015 – Blood – Yoo Ri Ta (rola pierwszoplanowa)
2014 – Angel Eyes – Yoon Soo Wan (rola pierwszoplanowa)
2012 – Absolute Boyfriend – Guan Xiao Fei (rola pierwszoplanowa)
2012 – Take Care of Us, Capitan – Han Da Jin (rola pierwszoplanowa)
2011 – The Musical – Go Eun Bi (rola pierwszoplanowa)
2009 – Boys Over Flowers – Geum Jan Di (rola pierwszoplanowa)
2008 – Strongest Chil Woo – Yoo So Yoon (rola pierwszoplanowa)
2007 – The King and I – Yoon So Hwa (rola pierwszoplanowa)
2006 – Hearts of Nineteen – Yang Guk Hwa (rola pierwszoplanowa)
2005 – Ballad of Seo Dong – Eun Jin (rola drugoplanowa)
2004 – Nonstop 5 – siebie (rola pierwszoplanowa)
FILMY:
2014 – Daughter – San Yi (rola pierwszoplanowa)
2012 – Pieces of Memories – (rola pierwszoplanowa)
TELEDYSKI:
REŻYSERIA I SCENARIUSZ:
2014 – Daughter – film
2012 – The Peach Tree – film
2010 – Magic – film
2009 – The Madonna – film