Yoon So Hee
Wytwórnia: Grand Anse Entertainment
Rok debiutu: 2013
OFICJALNE STRONY: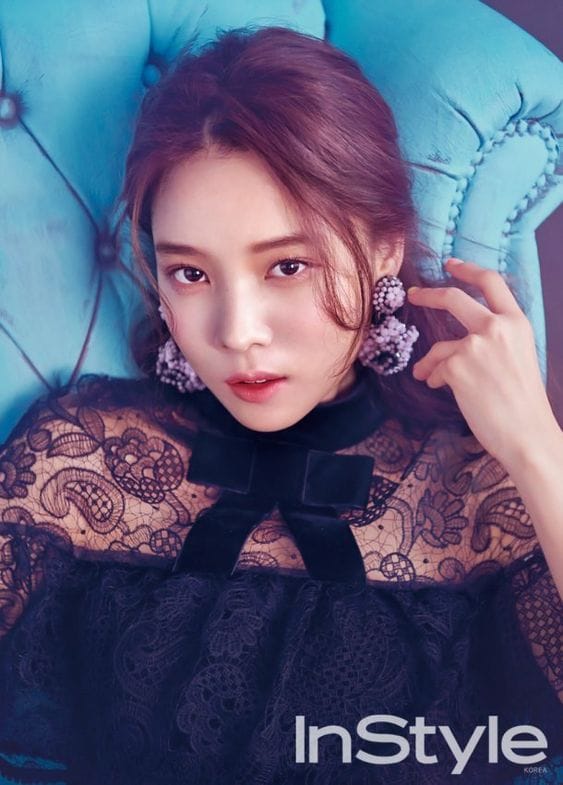 Imię sceniczne: Yoon So Hee
Nazwisko i imię: Yoon So Hee
Data urodzenia: 7 maja 1993
Miejsce urodzenia: Stuttgart, Niemcy
Wzrost: 168
Waga: 48 cm
Znak zodiaku: Byk
CIEKAWOSTKI:
Ma starszą siostrę.
Do Korei wróciła, gdy miała 6 lat, ponieważ jej rodzice się rozwiedli.
Studiuje bioinżynierię chemiczno-medyczną na Korea Advanced Institute of Science and Technology.
Aktualnie ma przerwę od uczelni.
Posiada kota.
Marzy o podróży na Hawaje.
Ma problem z tyciem.
Uwielbia jeść lody.
Jest dobra w sportach.
Ma bardzo dobre oceny.
Jej tata pracuje na jednym z politechnicznych uniwersytetów, dlatego ona zdecydowała się iść jego śladami.
Pojawiła sio w VCR na Super Junior Super Show 5, sparowana była wtedy z Donghae i Kyuhyunem.
DRAMY:
2018 – Witch's Love – Kang Cho Hong (rola pierwszoplanowa)
2017 – Meloholic – (rola drugoplanowa)
2017 – Because This is My First Life – Yoon So Hee [gwiazda dramy] (rola gościnna, odc. 1)
2017 – The Emperor: Owner of the Mask – Kim Hwa Gun (rola pierwszoplanowa)
2017 –Queen of the Ring – Kang Mi Joo (rola drugoplanowa)
2016 – One More Time – Da In (rola pierwszoplanowa)
2016 – After the Show Ends – Go Ali (rola pierwszoplanowa)
2016 – Bong Soon – a Cyborg in Love – Oh Bong Soon (rola pierwszoplanowa)
2016 – Memory – Bong Sun Hwa (rola pierwszoplanowa)
2015 – My Love Eun Dong – Seo Jung Eun / Ji Eun Dong [w wieku 20 lat] (rola drugoplanowa)
2015 – Let's Be Strange – siebie (rola pierwszoplanowa)
2014 –Secret Door – Seo Ji Dam (rola drugoplanowa)
2014 – Marriage, Not Dating – Nam Hyun Hee (rola pierwszoplanowa)
2014 – Big Man – So Hye Ra (rola drugoplanowa)
2014 – Wild Chives and Soy Bean Soup: 12 Years Reunion – Jang Kook [młoda] (rola pierwszoplanowa)
2014 – Love In Memory 2 – Father's Note – Soo Jeong (rola drugoplanowa)
2013 – Let's Eat – Yoon Jin Yi (rola pierwszoplanowa)
2013 – Surviving in Africa – Yoo Na Ra (rola drugoplanowa)
2013 – Sword and Flower – Nang Ga (rola drugoplanowa)
FILMY:
2016 – Life Risking Romance – Yoo Mi (rola drugoplanowa)
TELEDYSKI: