Jang Ki Yong
Wytwórnia: YG Entertainment
Rok debiutu: 2014
OFICJALNE STRONY: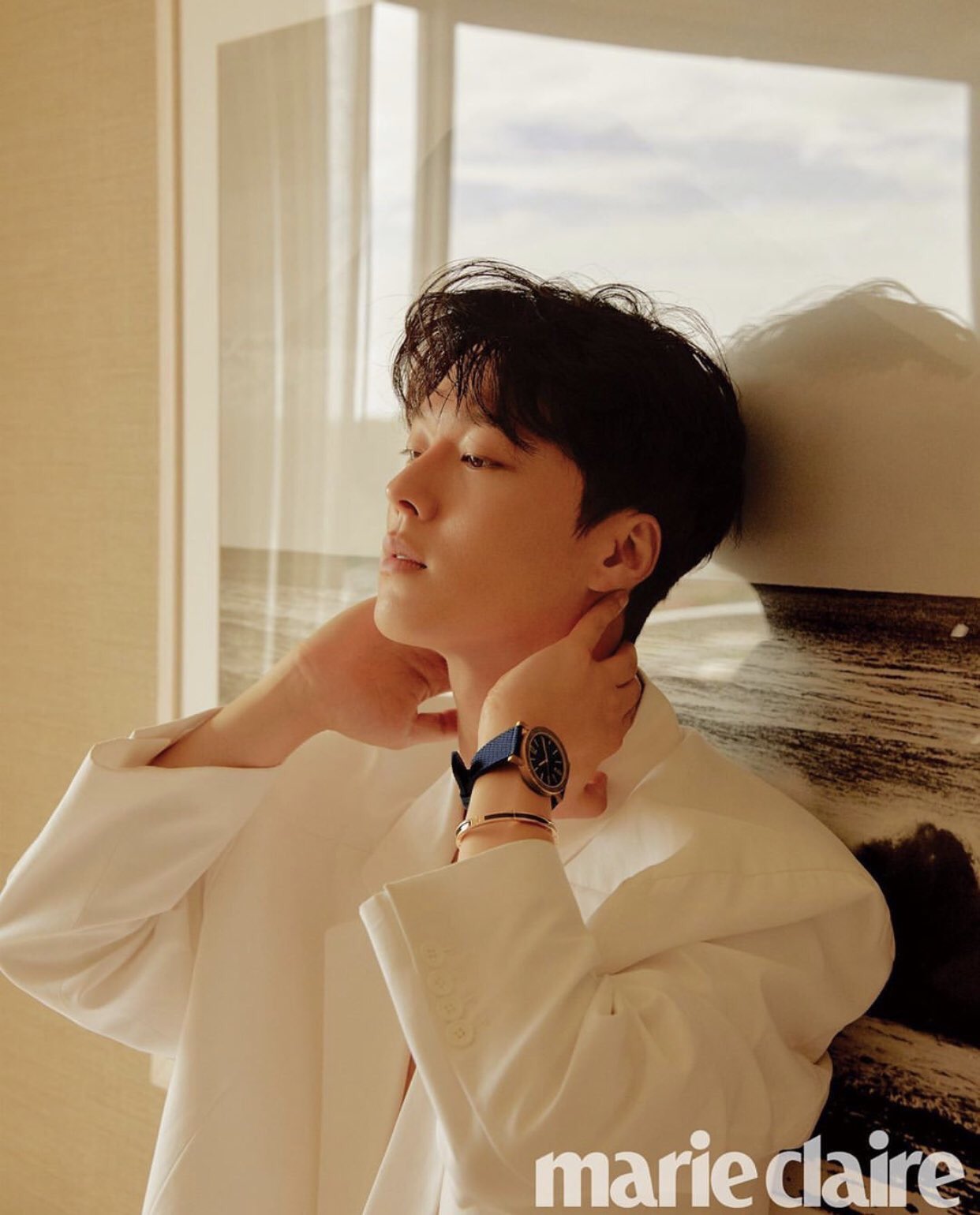 Imię sceniczne: Jang Ki Yong
Nazwisko i imię: Jang Ki Yong  
Data urodzenia: 7 sierpnia 1992
Miejsce urodzenia: Ulsan, Korea Południowa
Wzrost: 187 cm
Znak zodiaku: Lew
Grupa krwi: B
CIEKAWOSTKI:
Ma starszego brata.
Jest również modelem.
Nosi rozmiar buta 42 (270 mm).
Jest ateistą.
Ukończył liceum Ulsan.
Ukończył studia na Uniwersytecie Yongin na wydziale teatru muzycznego oraz Uniwersytet Seokyeong na wydziale sztuk widowiskowych.
Jest optymistą.
Interesuje się oglądaniem filmów, chodzeniem po górach oraz słuchaniem muzyki.
Chce spotkać Ha Ji Won.
Jak jest w kawiarni zazwyczaj kupuje herbatę earl gray lub herbatę z cytryną.
Przed snem myśli o miłych rzeczach i słucha dobrej muzyki.
Zaraz po wstaniu pije szklankę zimnej wody.
Jedzenie, które może jeść codziennie to dania jego mamy.
Nie lubi jeść piołunu i obślizgłych rzeczy.
Od zawsze chce zobaczyć Nowy Jork, marzy o tym odkąd zobaczył pierwszą część "Kevina samego w domu".
Ogląda filmy przynajmniej 2-3 razy w miesiącu.
Nie przepada za popcornem.
W kinie najbardziej lubi siadać po środku sali kilka rzędów od końca.
W parkach rozrywki najbardziej lubi kolejki górskie i twierdze orzeł.
Woli kurczaka od pizzy.
Jakby miał się odrodzić, chciałby być osobą z zagranicy.
Zazwyczaj używa beżowej pościeli z drzewem.
Jak się myje zaczyna od mycia głowy.
Na pytanie jak często chodzi do salonu piękności odpowiedział, że raz na 2-3 tygodnie.
Nie pije alkoholu.
Jego daniem popisowym jest ramyun.
Dba o swoją skórę poprzez masaże i akupunkturę.
Jako dziecko marzył o pozostaniu farmaceutą lub doktorem.
Jego ulubieni celebryci to Ha Ji Won oraz Ha Jeong Woo.
By się zrelaksować lubi chodzić po górach lub wszędzie gdzie będzie sam i będzie mógł oczyścić swój umysł po powrocie.
Za 10 lat dalej chce być aktorem.
Jego ulubionym bohaterem jest Sun Goku z "Dragon Balla".
Jego ulubiony program telewizyjny to "Infinity Challenge".
Uwielbia jeść pepero.
Z napojów najbardziej lubi Bacchus.
Bardzo lubi kolor zielony.
Uważa, że najlepszy czas na ożenienie się to 33-35 lat.
Swoją pierwszą miłość przeżył w 3 klasie szkoły podstawowej.
Wartością numer jeden jest dla niego rodzina.
Wartością numer dwa jest jego telefon.
Lubi buty.
Lubi słuchać starego k-popu jak H.O.T, Chakra, Shinhwa czy S#ARP.
Uwielbia filmy akcji.
Nosił aparat na zęby.
Jego idealny typ: Lubi dziewczyny, które się dużo uśmiechają, są dobre w zarządzaniu własnym czasem i zna swoją wartość. Dziewczyna z jasnym i prawdziwym uśmiechem, która lubi sport.
DRAMY:
2020 – Born Again – Chun Jong Bum / Gong Ji Chul [1980] (rola pierwszoplanowa)
2020 – A Terryfying Cohabitation –  Shin Woo Yeo (rola pierwszoplanowa)
2019 – Search: WWW – Park Mo Geon [CEO] (rola pierwszoplanowa)
2019 – Kill It – Kim Soohyun (rola pierwszoplanowa)
2019 – Touch Your Heart – znany aktor (rola gościnna, odc. 1)
2018 – Come and Hug Me – Chae Do Jin / Yoon Na Moo (rola pierwszoplanowa)
2018 – My Mister – Lee Gwang Il (rola drugoplanowa)
2017 – Go Back Couple – Jung Nam Gil (rola drugoplanowa)
2017 – The Boy Next Door – Sung Ji Jae (rola pierwszoplanowa)
2017 – The Lair and His Lover – Ji In Ho (rola drugoplanowa)
2016 – Love for a Tousand More – Jason (rola drugoplanowa)
2016 – A Beautiful Mind – Nam Ho Young (rola drugoplanowa)
2015 – We Broke Up – Seo Hyeon Woo (rola drugoplanowa)
2015 – My Love Eun Dong – Lee Seok Tae (rola drugoplanowa)
2014 – Seonam Girls High School Investigators – Ahn Chae Jun (rola drugoplanowa)
2014 – Best Wedding – Bae Deu Ro (rola drugoplanowa)
2014 – Surplus Princess – osoba biorąca udział w konkursie (odc. 8-9, rola gościnna)
2014 – It's Okay, That's Love – Sam (rola drugoplanowa)
FILMY:
2020 – Sweet and Sour – Jang Hyuk (rola pierwszoplanowa)
2019 – Bad Guys: Reign of Chaos – Go Yoo Sung (rola pierwszoplanowa)
TELEDYSKI: