Deux
Debiut: kwiecień 1993
Rozwiązanie zespołu: listopad 1995(przez śmierć Sungjae)
Wytwórnia: Manine Media
Dyskografia: Deux, Deuxism, Rhythm Light Beat Black, Force Deux, Deux Forever, Deux Best
Logo:
OFICJALNE STRONY
CZŁONKOWIE:
Imię sceniczne: Sungjae
Nazwisko i imię: Kim Sungjae
Pozycja: Wokal, Rap
Data urodzenia: 18 kwietnia 1972
Data śmierci: 20 listopada 1995
Wzrost: 180 cm
Waga: 68 kg
Znak zodiaku: Baran
Grupa krwi: 0
CIEKAWOSTKI:
Należał do grupy tanecznej Wawa, która występowała przy piosenkarzu Hyun Jinyoungu.
Debiutował jako solista 19 listopada 1995 roku z solowym albumem "As I Told You".
Był podekscytowany swoim solowym występem.
20 listopada 1995 roku wykonywał utwór tytułowy swojego albumu w programie muzycznym SBS, po czym wrócił do pokoju hotelowego ze swoją dziewczyną i kilkoma tancerzami. Kolejnego dnia został znaleziony martwy w swoim pokoju hotelowym, a policja orzekła, że przyczyną śmierci był zawał serca spowodowany przepracowaniem. Jednakże później na jego prawej ręce znaleziono 28 śladów po igle, a sekcja zwłok odkryła, że w jego krwi był środek uspokajający konia. Jego dziewczyna została aresztowana za rzekome zabójstwo Sungjae i została skazana na dożywocie w więzieniu, ponieważ to ona kupiła środek uspokajający i była jedyną osobą, która była z artystą w pokoju, ponieważ jego tancerze spali w innym, jednakże po jakimś czasie została ona uniewinniona ze względu na "brak dowodów". Po tym zmieniła nazwisko i imię, zrobiła sobie operację twarzy i pracuje jako dentystka. Wiele fanów uważa, że to jego dziewczyna go zabiła, a sprawa do dziś dzień nie została rozwiązana.
W 2018 roku pojawiła się petycja do Niebieskiego Domu o rozwiązanie sprawy morderstwa Sungjae.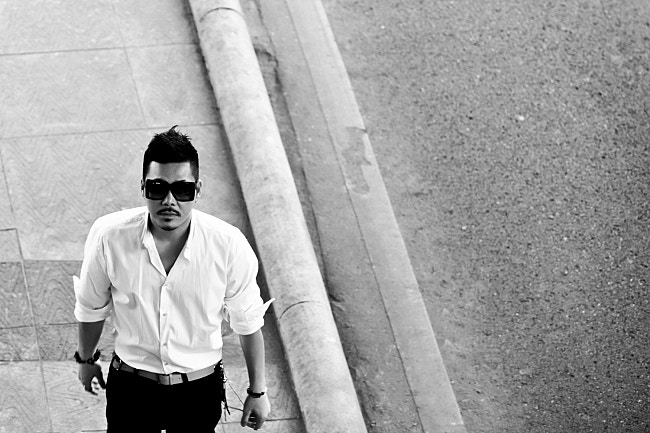 Imię sceniczne: Hyundo
Nazwisko i imię: Lee Hyundo
Pozycja: Rap, Wokal
Data urodzenia: 5 września 1972
Wzrost: 174 cm
Waga: 62 kg
Znak zodiaku: Panna
Grupa krwi: 0
CIEKAWOSTKI:
Należał do grupy tanecznej Wawa, która występowała przy piosenkarzu Hyun Jinyoungu.
Był zszokowany śmiercią przyjaciela, ponieważ rozmawiał z nim przez telefon tego samego dnia.
Jest CEO wytwórni D.O Entertainment.
Jest uważany za legendę K-Popu.
Pracuje jako kompozytor, tekściarz oraz producent muzyczny.
Był jednym z jury w programie Show Me the Money 2.
W 2016 roku został pozwany o molestowanie seksualne, jednakże okazało się, że zarzuty były fałszywe.