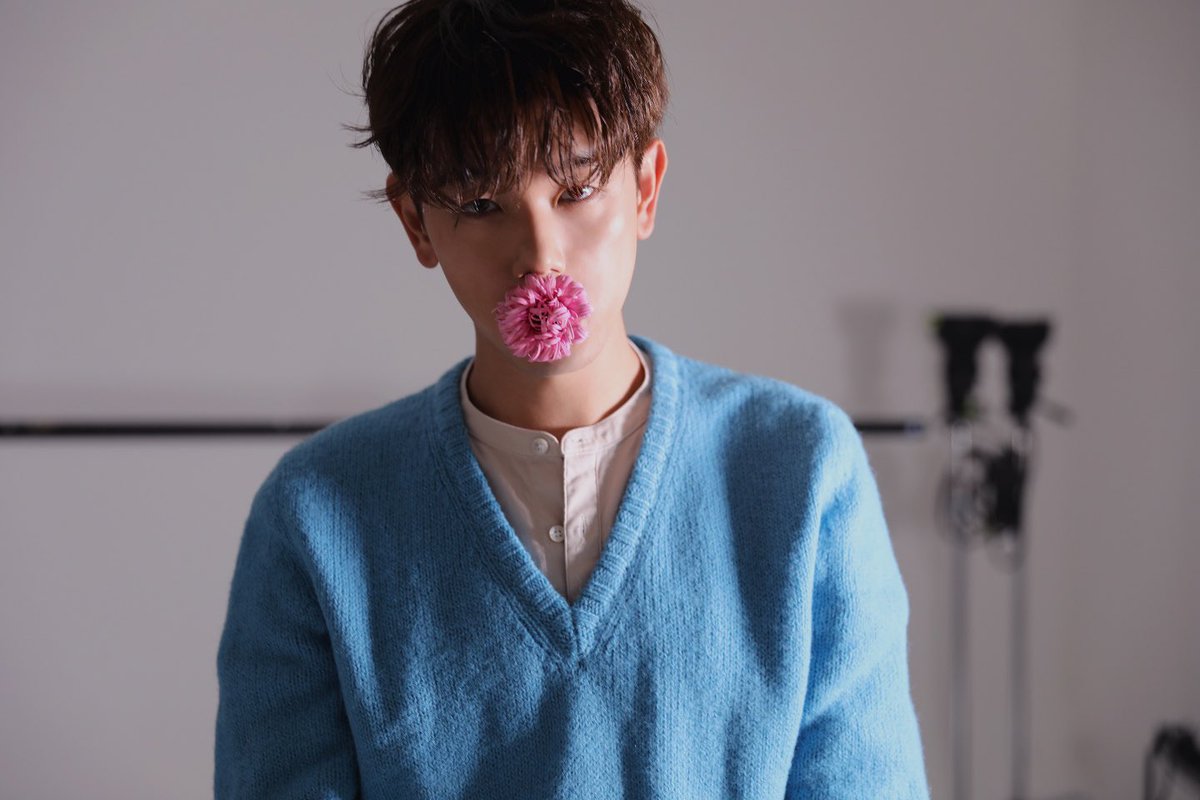 Eric Nam
Debiut: 26 stycznia 2013
Wytwórnia: B2M Entertainment
Teledyski: Heaven's Door (Eng. Ver), Ooh Ooh, Melt My Heart, I'm Okay, Dream, Good For You, Interview, Can't Help Myself, Hold Me, Honestly, Potion, Miss You, Runaway, Congratulations
Nazwa fandomu: NamNation
Logo:
OFICJALNE STRONY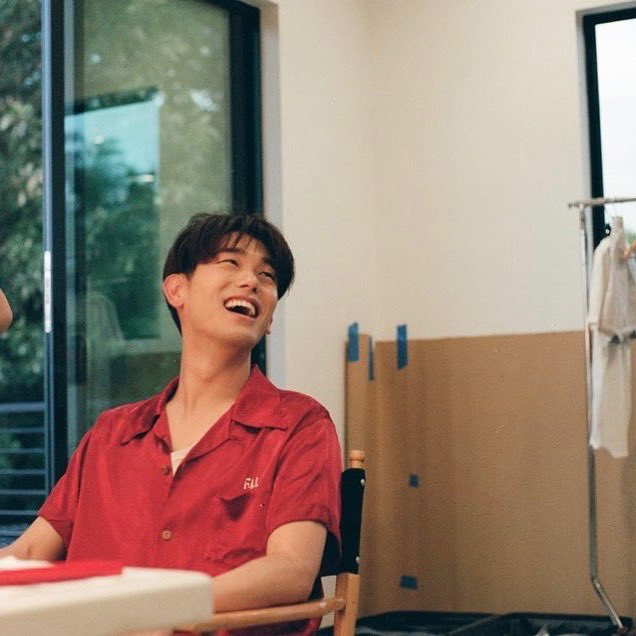 Imię sceniczne / angielskie imię: Eric Nam
Nazwisko i imię: Nam Yoom Do
Data urodzenia: 17 listopada 1988
Miejsce urodzenia: Atlanta, Georgia, USA
Wzrost: 175 cm
Waga: 65 kg
Znak zodiaku: Skorpion
Grupa krwi: 0
CIEKAWOSTKI:
Ma dwóch młodszych braci Eddiego oraz Briana.
Eddie jest jego managerem.
Wraz z Choi Junghoonem, Ha Dasungiem oraz Hong Donggyunem utworzył podgrupę zwaną Namaste, która wydała piosenkę "Blue Night of Jeju Island".
Eric ukończył z wyróżnieniem Boston College w 2011 roku, uzyskując tytuł magistra studiów międzynarodowych.
Studiował również przez rok na Uniwersytecie Pekińskim w Chinach.
Jako dziecko wraz z braćmi oglądał bardzo wiele występów Shinhwa i naśladowali ich ruchy.
Jak był młodszy miał crusha na BoA i Lee Hyori.
Mówi biegle po koreańsku i angielsku, zna również chiński i hiszpański, jednakże z powodu tego, że rzadko ich używa dużo zapomniał.
Uczy się również języka japońskiego.
Kiedy był w liceum był na przesłuchaniu do SM Entertainment, jednakże się nie dostał.
W liceum był w drużynie piłki nożnej oraz orkiestrze szkolnej.
Jest osobą bardzo mocno wierzącą w Boga.
Jak był młodszy był częścią Atlanta Boy Choir i pojechał na koncert we Włoszech, śpiewał wraz z chórem na mszy w bazylice św. Piotra w Rzymie.
Potrafi grać na pianinie oraz wiolonczeli.
Spędził sporo czasu w Ameryce Łacińskiej, między innymi w Meksyku, Panamie, Gwatemali i Boliwii, aby doświadczyć kultury i zrozumieć, jak działa ich gospodarka.
Spędził też trochę czasu w Indiach przed wyjazdem do Korei na przesłuchanie.
Jego ulubionym kolorem jest czerwień.
Jego hobby to próbowanie nowego jedzenia, spotykanie nowych ludzi oraz zwiedzanie nowych miejsc.
Przyjaźni się z amerykańskim piosenkarzem Khalidem.
Zanim debiutował jako solista K-popowy słynął z robienia coverów i publikowania ich na kanale YT.
Od 2013 do 2016 roku był prowadzącym program "After School Club", który leci na Arirang TV.
W kwietniu 2016 roku pojawił się w programie "We Got Married", gdzie jego "żoną" była Solar z Mamamoo.
Przyjaźni się z bardzo dużą ilością idoli.
Jest bardzo blisko z idolami, którzy mieszkali kiedyś w Ameryce takimi jak Ailee, Amber z F(x), Mark z GOT7, Peniel z BTOB oraz wielu innych.
Pojawił się w programie "The Friends in Costa Rica" wraz z Samem Kim oraz Song Yuvinem z MYTEEN.
Jego idealny typ: "Osobowość jest najważniejsza, ważne też jest by pasowała ona do mnie. Co do fizycznego aspektu myślę, że pociągają mnie kobiety z dużymi, pięknymi oczyma. W miłości wiek nie jest ważny. Jeżeli będę ją szczerze kochał, to będę kochał ją nawet jeżeli będzie starszą nooną." Wśród celebrytów z wyglądu wybrał Minah z Girl's Day, a z charakteru Solar z Mamamoo.