Jeong Sewoon
OFICJALNE STRONY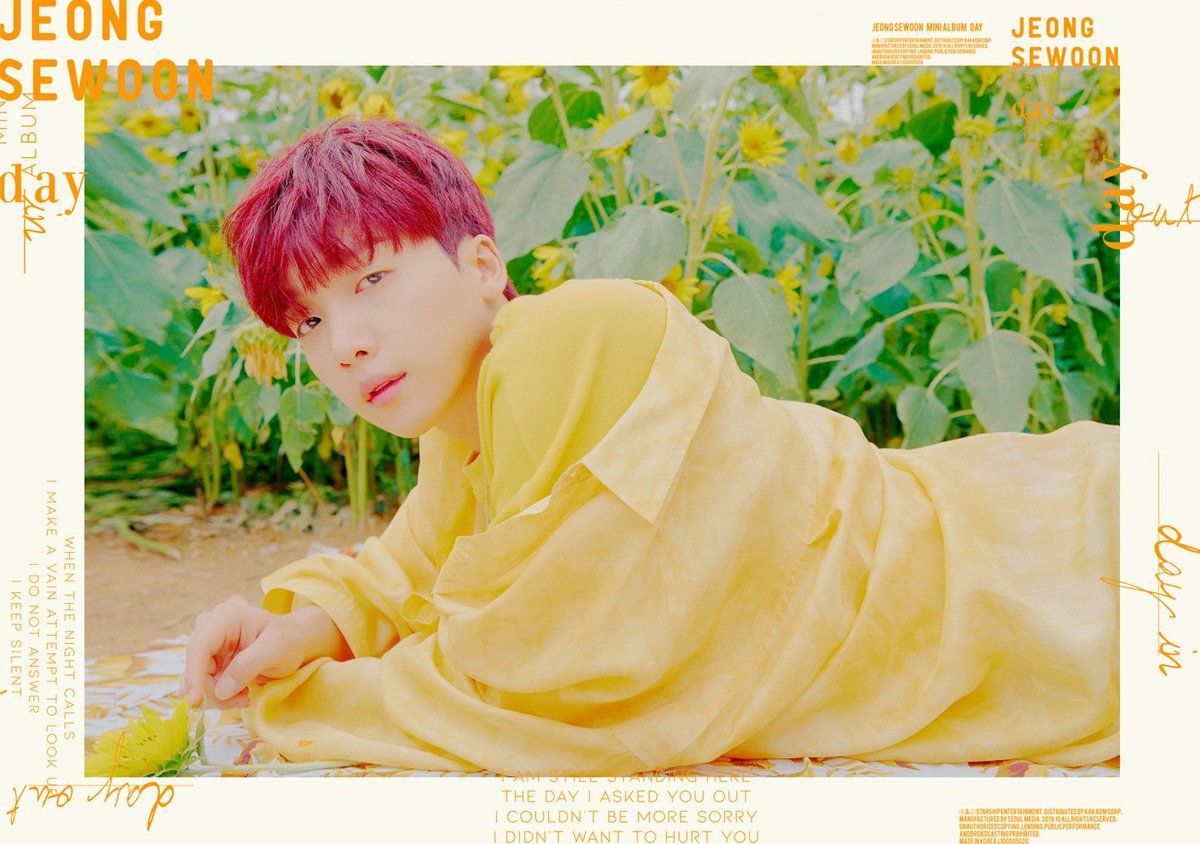 Imię sceniczne: Jeong Sewoon
Nazwisko i imię: Jeong Sewoon
Data urodzenia: 31 maja 1997
Miejsce Urodzenia: Busan, Korea Południowa
Wzrost: 176 cm
Waga: 61 kg
Znak zodiaku: Bliźnięta
Grupa krwi: AB
Ciekawostki: 
Brał udział w Produce 101 sezon 2 i ukończył go na 12 miejscu.
Lubi grać na gitarze.
Jego przezwiskiem jest Ponyo, bo wygląda jak Ponyo.
Był trainee 2 lata i 6 miesięcy.
On i Kim Jaehwan (Wanna One) chodzili na jeden uniwersytet, gdzie Jaehwan był seniorem Sewoona,  Jaehwan uważa, że się przyjaźnią.
Jego marzeniem jest zostanie CEO wytwórni.
Brał udział w Kpop Star 3 i miał stamtąd wiele fanów.
Jego hobby to gotowanie.
Sewoon jest też kompozytorem.
Jego gitara ma na imię chleb.
Potrafi również grać na pianinie.
Ma twittera, ale nie używa go. Zamiast tego używa instagrama.
Jest bardzo blisko z członkami MXM. Uważa ich za sowich najlepszych przyjaciół.
Nosi soczewki kontaktowe, zaczął nosić je w erze Produce 101 sezon 2.
Spytany o to jakie okulary nosił wcześniej, powiedział, że nie nosił i zastanawia się jak mógł tak żyć.
Teraz nosi soczewki codziennie, bo dziwnie się czuje bez nich.
Jest bardzo blisko z całym Wanna One.
Wystąpił w odcinku Weekly Idol razem z Kim Samuelem, JBJ i MXM.
11 marca 2018 roku debiutował z grupą projektową YDPP. W jej skład oprócz niego wchodzi Lee Gwanghyun oraz członkowie MXM.
Idealny typ: Na razie nie jest jeszcze go pewien, ponieważ chce skoncentrować się na muzyce. Ale myśli, że musi być to urocza osoba.