Loco
Debiut: 4 września 2012
Wytwórnia: AOMG
OFICJALNE STRONY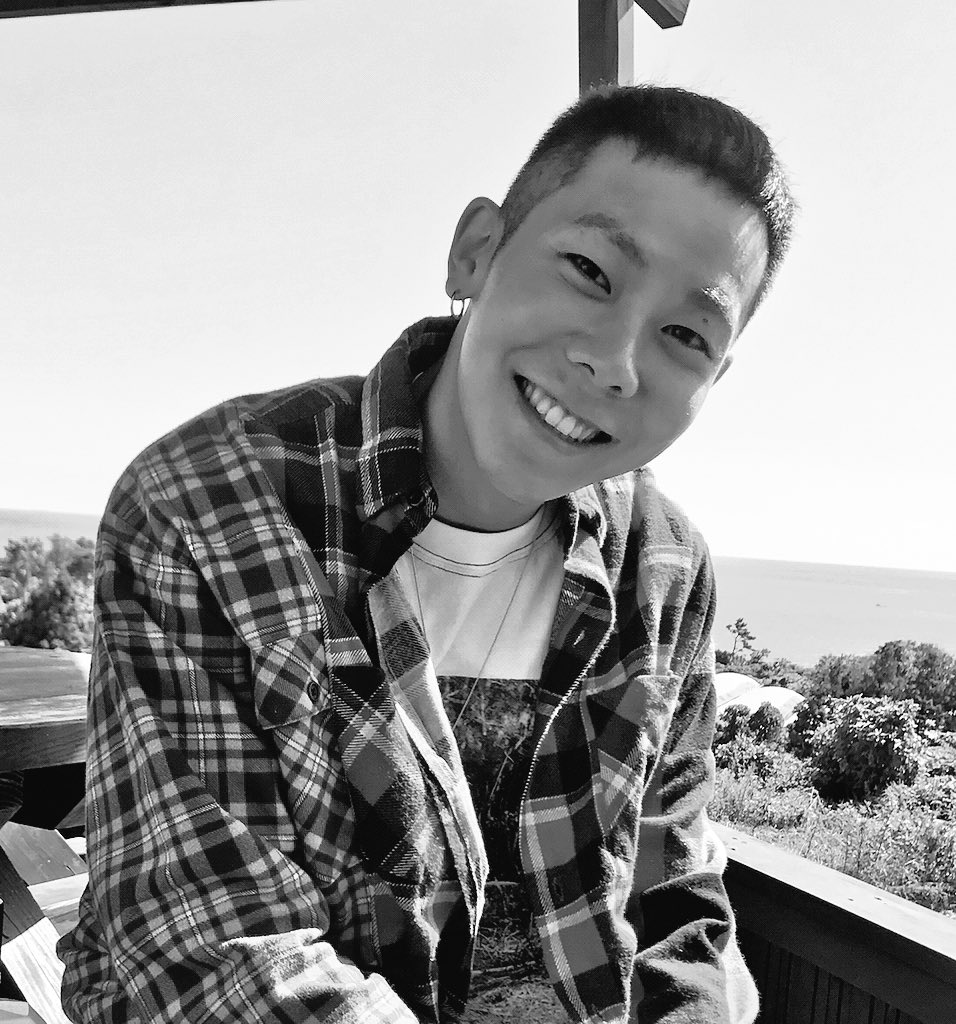 Imię sceniczne: Loco
Nazwisko i imię: Kwon Hyukwoo
Data urodzenia: 25 grudnia 1989
Miejsce urodzenia: Seul, Korea Południowa
Wzrost: 175 cm
Waga: 70 kg
Znak zodiaku: Koziorożec
Grupa krwi: A
CIEKAWOSTKI:
Ukończył Uniwersytet Hongik na wydziale ekonomicznym.
Jego imię sceniczne "Loco" oznacza "szaleństwo".
Jego pseudonim to Gochoo.
Wygrał pierwszy sezon programu "Show Me The Money".
Po wygranej programu dołączył do grupy VV:D(gdzie jest Crush, Zion.T, Eli i Gray)
Współpracował z takimi artystami jak Hyomin, lIm Changjuniem, Crushem itd.
Mówi, że Jay Park jest jednym z powodów, dla których został raperem.
Gdy był w gimnazjum i liceum za bardzo nie rozmawiał z dziewczynami.
Kiedy był w liceum słuchał Kanye Westa, który go zainspirował by pisać własny rap.
W czasach liceum wraz z przyjaciółmi stworzyli grupę Satgotbong.
Kiedy jego grupa Satgotbong występowało, wszyscy członkowie byli ubrani w stroje jakie nosi się w saunie, ponieważ chcieli się wyróżniać spośród wszystkich grup.
Jego pierwsze imię sceniczne to "Demaine".
Na uczelni lubił dużo wypić przed występem i dlatego zaczęto go nazwano "szalonym", wtedy wpadł na imię sceniczne "Loco".
Jego jednym z najlepszych przyjacielem jest Gray, ponieważ chodzili na tę samą uczelnię.
Chciał być częścią BTS, ale nie przeszedł przesłuchania.
Wraz z Jay'em prowadzi kampanie przeciw paleniu papierosów.
Jest fanem dramy "Descendants of the Sun".
Kiedy jest piany często mówi swoje imię sceniczne.
Zaczął łysieć w dość młodym wieku dlatego bardzo dba o swoje włosy i cebulki włosów.
Jay Park dał mu 200 milionów won by zerwać kontrakt z Amoeba Culture, do którego należał przed przyjściem do AOMG.
Jay Park oddał mu piosenkę "Hold Me Tight".
Potrafi mówić po angielsku.
Powiedział, że kiedyś 8 kilogramów, ponieważ często robił sobie zdjęcia z Jay Parkiem za sceną i kilkoma innych artystów i mówił, że wyglądał wtedy jak świnia na zdjęciach.
Śpiewał też bardzo wiele OSTów.
Był częścią grupy z programu "It's Dangerous Beyond the Blankets".
7 lutego 2019 roku pójdzie do wojska by odbyć obowiązkową służbę wojskową.
Jego idealny typ to Hwasa z Mamamoo.