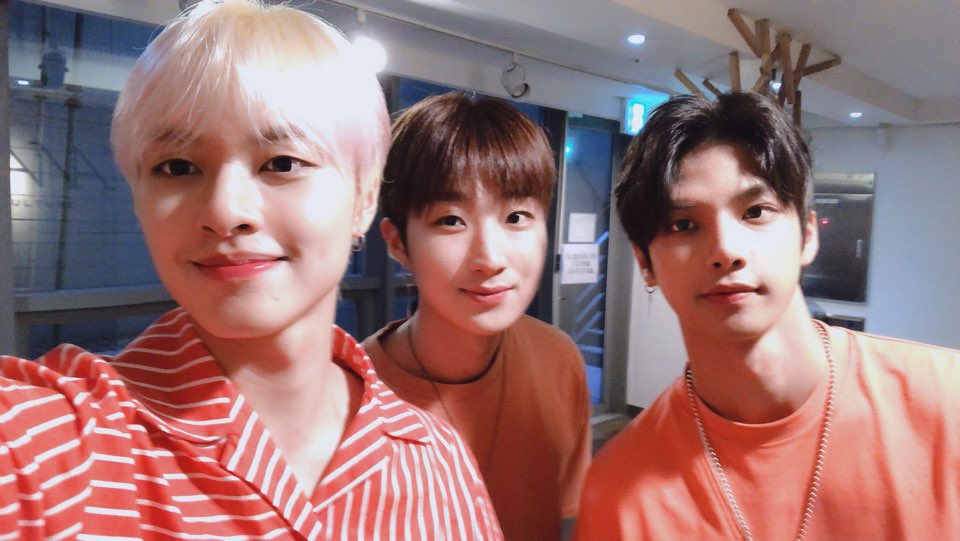 Trei – TRiNiTiOPUS
Debiut: 19 luty 2019
Wytwórnia: Bana Culture
Kolory fandomu:

#46455a

, #

5081a0, 

#ecf6f0
Logo:
OFICJALNE STRONY
CZŁONKOWIE: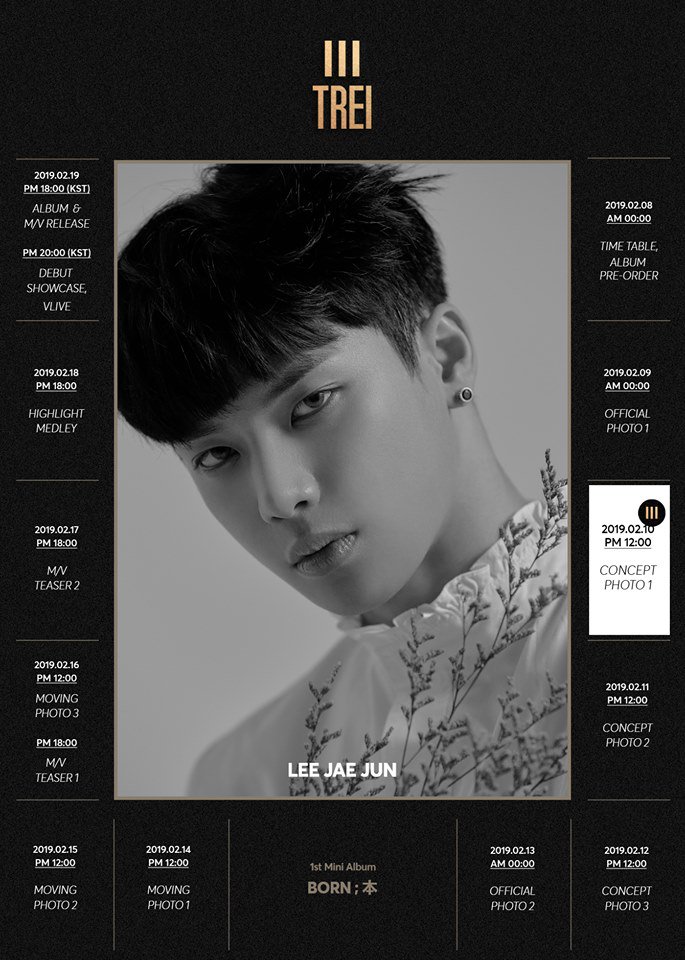 Imię sceniczne: Lee Jaejun
Nazwisko i imię: Lee Jaejun
Pozycja: Lider, Wokal, Taniec
Data urodzenia: 25 września 1997
Miejsce urodzenia: Cheongju, Korea Południowa
Wzrost: 175 cm
Waga: 56 kg
Znak zodiaku: Waga
Grupa krwi: A
Instagram: jun_iii__
CIEKAWOSTKI:
Ma dwie siostry.
Należał do zespołu C-Clown, gdzie występował jako Maru.
Traktuje Christiana Yu(ex C-Clown) jak prawdziwego, starszego brata.
Często jest brany za osobę z zagranicy, ponieważ nie ma koreańskiej urody.
Przyjaźni się dalej z Siwoo ze swojego pierwszego zespołu C-Clown.
Jego pseudonim jak JJ.
Uważa, że jest atrakcyjny dzięki cechom męskim.
Jak debiutował w C-Clown był najmłodszym piosenkarzem w K-Popie, miał wtedy 15 lat.
Za czasów trainee jeździł autobusem 3 godziny z wytwórni w Seulu do swojego rodzinnego domu, robił to codziennie.
Jest bardzo wielkim indywidualistą.
Lubi ubrania z kolcami i ćwiekami.
Brał udział w programie MIXNINE i dotarł do samego finału.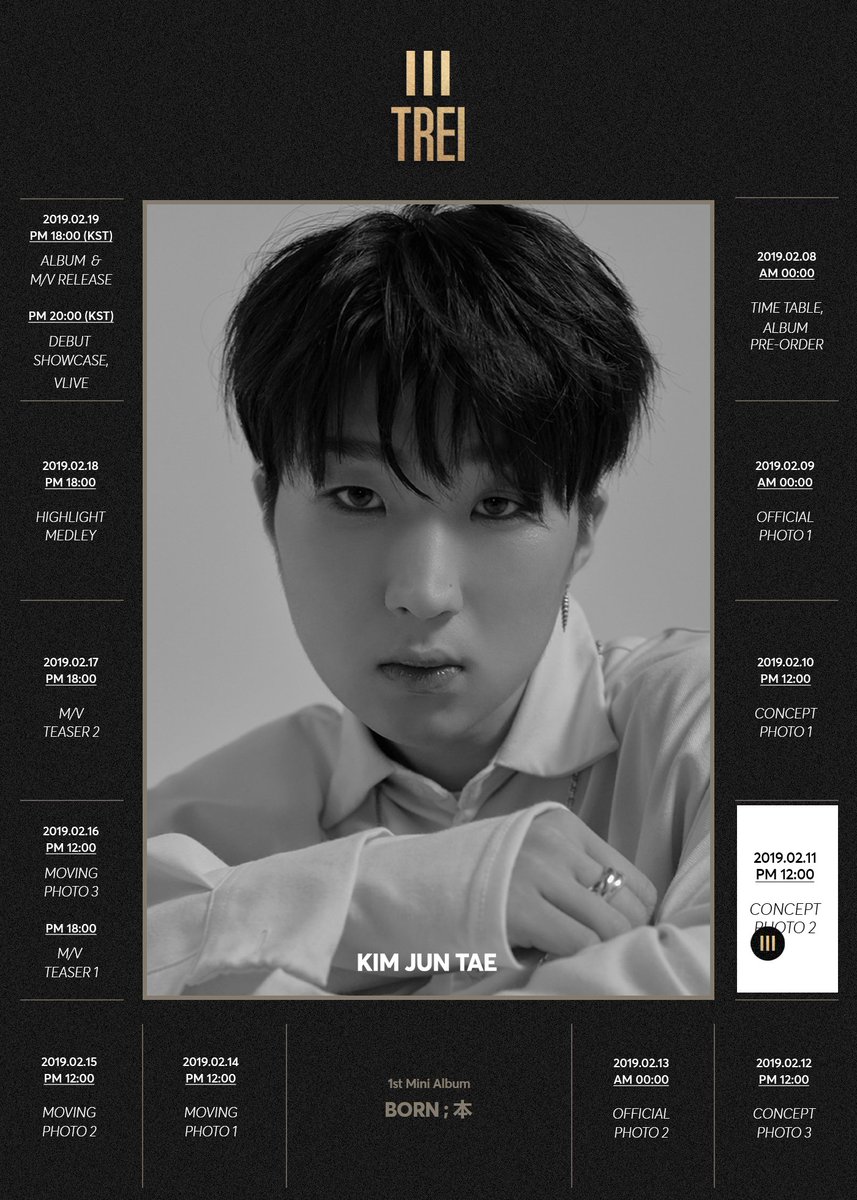 Imię sceniczne: Kim Juntae
Nazwisko i imię: Kim Juntae
Pozycja: Wokal
Data urodzenia: 14 kwietnia 1997
Znak zodiaku: Byk
Grupa krwi: B
Instagram: jtee_iii
CIEKAWOSTKI:
Ma bardzo silny głos.
Został dołączony do zespołu w 2018 roku.
BYLI CZŁONKOWIE: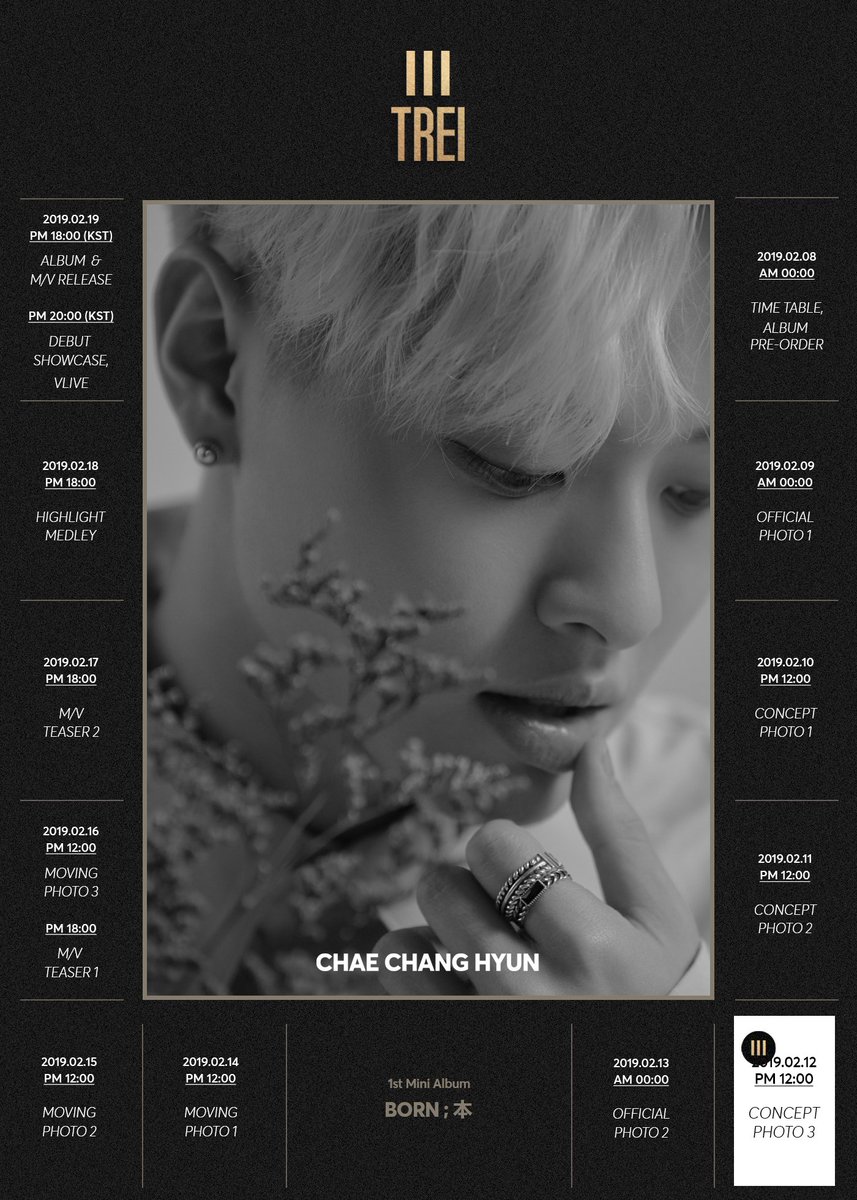 Imię sceniczne: Chae Changhyun
Nazwisko i imię: Chae Changhyun
Pozycja: Raper, Maknae
Data urodzenia: 25 czerwiec 1998
Znak zodiaku: Rak
Instagram: changhyun_iii
CIEKAWOSTKI:
Jego pseudonim to "Golden Boy".
Nie przepada za horrorami.
Brał udział w programie MIXNINE, ale został wyeliminowany w odcinku 10.
Odszedł z zespołu i wytwórni 15 czerwca 2020 roku.