TXT (Tomorrow X Together)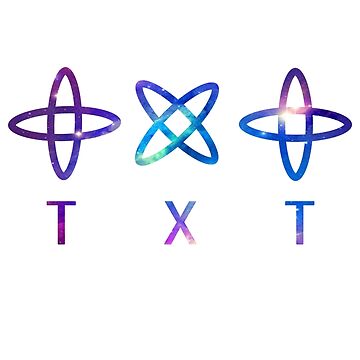 Oficjalne Strony:
CZŁONKOWIE:
Imię sceniczne: Soobin
Nazwisko i imię: Choi Soobin
Pozycja: Lider, Wokalista, Rapper
Data urodzenia: 5 grudnia 2000
Miejsce Urodzenia:  Sangnok-gu, Ansan, Gyeonggi-do, Korea Południowa
Wzrost: 185 cm
Waga: 69 kg
Znak zodiaku: Strzelec
Grupa krwi: A
CIEKAWOSTKI:
Ma 2 starszych braci i starszą siostrę.
Jego hobby to czytanie i słuchanie muzyki.
Jego przezwisko to Ogórek, ponieważ jest wysoki.
Lubi miętowo -czekoladowe lody.
Soobin lubi śnieg, ale nie lubi deszczu.
Naprawdę lubi chleb i Jina z BTS.
Jest nieśmiały kiedy spotyka kogoś po raz pierwszy.
Fani mówią, że wygląda jak Snaha z Astro i Minhyuk z Btob.
Był 2 członkiem TXT przedstawionym 13 stycznia 2019 roku.
Kiedyś tanczył w jednym zespole z Gyeongtae z 14U.
Jego rozmiar buta to 275 mm.
Uczęszczał do Ansan High School, ale rzucił szkołę.
Jego rodzina posiada psa.
Soobin naprawdę kocha psy.
Jego pies ma na imię Sean.
Jego policzki i szyja są naprawdę rozciągliwe.
Ma dołeczki w policzkach.
Soobin bardzo denerwował się, gdy TXT kręciło swój debiutancki MV.
Lubi napoje gazowane.
Może znieść wszytko w swojej diecie, oprócz braku chleba.
Nigdy nie popełnia błędów ortograficznych.
Jest też policją ortograficzną dla swoich przyjaciół.
Razem z Yeonjinem zjedzą wszytko co dostaną.
Mają w dromie jeden pokój.
Soobin kocha tteokbokki.
Ale nie je ciastek rybnych.
Czyta wiele książek pomagających w życiu.
Historia przesłuchań Soobina: Przybyłem na miejsce przesłuchania, ale byłem tak zdenerwowany, że mikrofon drżał. Drżałem też podczas śpiewania. Wszystkie teksty były złe i myślałem "ahh co mam zrobić?". Ze zdenerwowanym sercem w drodze do domu kupiłem 5 lodów i zjadłem je wszystkie. Potem poczułam się szczęśliwszy, gdy zjadłem coś słodkiego.
Jego ulubionym filmem jest Avengers:Infinity War.
Pamięta wszystkie listy od fanów.
Postrzega siebie jako królika.
Chce być nazywany Bin Oppa.
Jego ulubionym zwierzęciem jest szop.
Jego siostra jest od niego o 10 lat starsza, a brat o 6 lat.
Jego rodzina nazywa go żółwiem.
Mówi, że jest mieszanką wilka i królika.
Imię sceniczne: Yeonjun
Nazwisko i imię: Choi Yeonjun
Pozycja: Rapper, Tancerz, Wokalista
Data urodzenia: 13 września 1999
Miejsce Urodzenia: Bundang-gu, Seongnam City, Gyeonggi-do,Korea Południowa
Wzrost: 181,5 cm
Waga: 65 kg
Znak zodiaku: Panna
Grupa krwi: A
CIEKAWOSTKI:
Był 1 członkiem TXT przedstawionym w styczniu 2019 roku.
Był światowym trendem na twiterze w momencie swojego przedstawienia.
Jest byłym trainee CUBE Entertainment.
Był na przesłuchaniu do WM Entertainment.
Reklamował Ramen.
Jest jedynakiem.
Trenował przez 5 lat.
Ma kolczyki w uszach.
Zaprojektował logo TXT.
Płacze kiedy czyta wiersze.
Imię sceniczne: Beomgyu
Nazwisko i imię: Choi Beomgyu
Pozycja: Wokalista, Tancerz, Visula, Centrum, Raper
Data urodzenia: 13 marca 2001
Miejsce Urodzenia:

 Daegu, Korea Południowa

Wzrost: 179 cm
Waga: 55 kg
Znak zodiaku: Ryby
Grupa krwi: AB
CIEKAWOSTKI:
Ma 2 starszych braci.
Uczęszcza do Hanlim Multi-Arts School.
Jest trainee Bighitu od 3 lat.
Zna język angielski.
Ma najlepsze oceny w klasie.
Miał papugę.
Potrafi grać na gitarze elektrycznej.
Nazywa siebie Tygrysem, ponieważ Beom oznacza tygrysa.
Był członkiem zespołu rockowego.
Jest Army.
Jest członkiem nastoju w zespole.
Przyjaźni się z Euiwoongiem i Hyugseobem z Produce 101, ponieważ razem chodzili do Hanlim.
Był 5 członkiem TXT przedstawionym 20 stycznia 2019 roku.
Imię sceniczne: Taehyun
Nazwisko i imię: Kang Taehyun
Pozycja: Wokalista
Data urodzenia: 5 luty 2002
Miejsce Urodzenia: Seul, Korea Południowa
Wzrost: 177 cm
Waga: 53 kg
Znak zodiaku: Wodnik
Grupa krwi: A
CIEKAWOSTKI:
Uczęszcza do Hanlim Arts School.
Ma starszego brata i starszą siostrę.
Jest dziecięcym modelem.
Jest lewo-ręczny.
Lubi fotografię.
Jego hobby to pływanie oraz football.
Zna język angielski.
Był 4 członkiem TXT przedstawionym 17 stycznia 2019 roku.
Imię sceniczne: Huening Kai
Nazwisko i imię:Kai Kamal Huening
Pozycja: Wokal, Visual, Maknae
Data urodzenia: 14 sierpnia 2002
Miejsce Urodzenia: Honolulu, Hawaje
Wzrost: 181 cm
Waga: 61 kg
Znak zodiaku: Lew
Grupa krwi: A
CIEKAWOSTKI:
Jest pół Koreańczykiem (matka), a pół Niemcem (ojciec).
Ma starszą siostrę Riye i młodszą siostrę.
Jest także polakiem i szkotem po trochu od strony ojca.
Jest pierwszą osobą z zagranicy, która debiutowała w BigHicie.
Chodzi do Lila Art High School.
Jego starsza siostra jest byłą członkinią zespołu VIVA, gdzie była znana pod imieniem Ria.
Zna chiński, angielski, koreański i portugalski.
Gra na gitarze, flecie, perkusji oraz pianine.
Granie na instrumentach to jego hobby.
Był 3 członkiem TXT przedstawionym 15 stycznia 2019 roku.