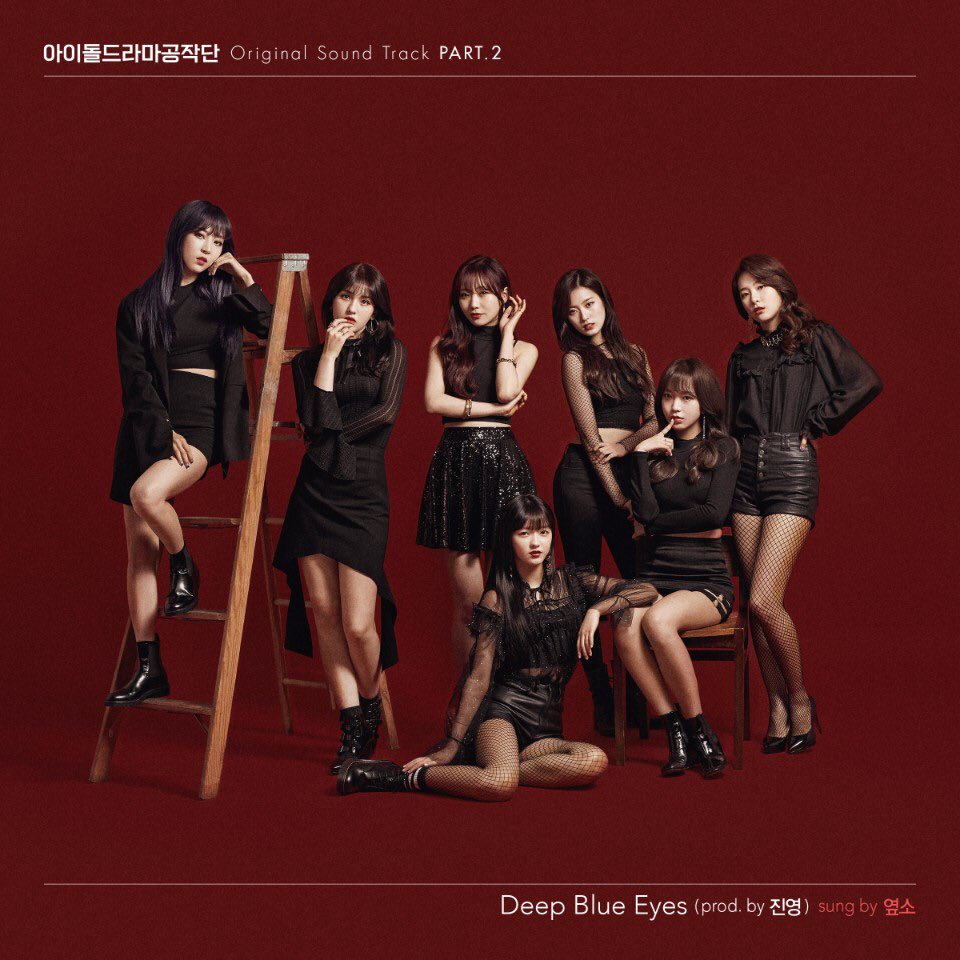 Debiut: 14 lipca 2017
Program tworzący: Idol Drama Operation Team
Teledyski: Deep Blue Eyes
Jest to zespól projektowy, stworzony na potrzebę dramy "Let's Only Walk The Flower Road". Mają na swoim koncie tylko jedną piosenkę. Każda z nich jest członkinią innego zespołu, dlatego ciekawostki o nich znajdą się na profilach ich zespołów.
CZŁONKINIE:
Imię sceniczne: Moonbyul
Nazwisko i imię: Moon Byul Yi
Pozycja: Raper Przewodni
Data urodzenia: 22 grudnia 1992
Miejsce Urodzenia: Bucheon, Korea Południowa
Wzrost: (oficjalny) 165cm, (rzeczywisty) 163cm
Waga: 45 kg
Znak zodiaku: Koziorożec
Grupa krwi: B
Instagram: m_v.film
CIEKAWOSTKI:
Imię sceniczne: Seulgi
Nazwisko i imię: Kang Seul Gi
Pozycja: Wokal
Data urodzenia: 10 luty 1994
Miejsce Urodzenia: Ansan, Gyeonggi-do, Korea Południowa
Wzrost: 164 cm
Waga: 42 kg
Znak zodiaku: Wodnik
Grupa krwi: A
CIEKAWOSTKI:
Imię sceniczne: Kim Sohee
Nazwisko i imię: Kim Sohee       
Data urodzenia: 20 stycznia 1995
Miejsce Urodzenia: Busan, Korea Południowa
Wzrost: 162 cm
Waga: 41 kg
Znak zodiaku: Wodnik
Grupa krwi: A
CIEKAWOSTKI:
Imię sceniczne: D.ana
Nazwisko i imię: Jo Eun Ae
Pozycja: Rap
Data urodzenia: 10 września 1995
Miejsce Urodzenia: Seul, Korea południowa
Wzrost: 170 cm
Znak zodiaku: Panna
Grupa krwi: B
Twitter: @SONAMOO_Dana
CIEKAWOSTKI:
Imię sceniczne: YooA
Nazwisko i imię: Yoo Shi Ah
Pozycja: Wokal
Data urodzenia: 17 września 1995
Miejsce Urodzenia: Seul, Korea Południowa 
Wzrost: 160 cm
Waga: 50 kg
Znak zodiaku: Panna
Grupa krwi: A
CIEKAWOSTKI:
Imię sceniczne: Soojung
Nazwisko i imię: Ryu Soo Jung
Pozycja: Wokal
Data urodzenia: 19 listopada 1997
Miejsce Urodzenia: Busan, Korea Połudiowa
Wzrost: 168 cm
Waga: 48 kg
Znak zodiaku: Skorpion
Grupa krwi: B
CIEKAWOSTKI:
Imię sceniczne: Somi
Nazwisko i imię: Jeon Somi/ Ennik Somi Douma
Data urodzenia: 9 marca 2001
Miejsce Urodzenia: Kanada
Wzrost: 169 cm
Waga: 48 kg
Znak zodiaku: Ryby
Grupa krwi: 0
CIEKAWOSTKI: