Z-Girls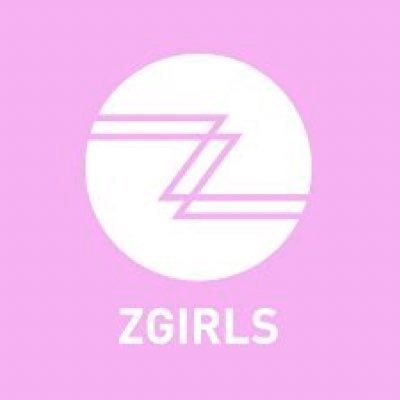 OFICJALNE STRONY
CZŁONKINIE:
Imię sceniczne: Carlyn
Nazwisko i imię:Carlyn Cabel Ocampo
Pozycja: Lider, Główny Wokal, Centrum 
Data urodzenia: 15 listopad 1995
Miejsce Urodzenia: Cative, Filipiny
Znak zodiaku: Skorpion
Instagram: carlyncabel
CIEKAWOSTKI:
Ukończyła St. Matthew Academy of Cavite, De La Salle University.
Jej przezwisko to Cayleen.
Była modelką, piosenkarką i tancerką już od czasu dzieciństwa.
 W 2011 roku debiutowała w grupie POP GIRLS, która jest filipińską grupą popową.
Grała w filmie Squad Goals.
Była MC w show Aja Aja Tayo.
Mieszka w pokoju z Vanya i Queen.
Imię sceniczne: Mahiro
Nazwisko i imię: Kawamura Mahiro
Pozycja: Wokal Przewodni, Visual  
Data urodzenia: 23 lipca 1995
Miejsce Urodzenia: Osaka, Japonia
Wzrost: 156 cm
Znak zodiaku: Lew
Grupa krwi: A
Instagram: mahiro_kawamura_official
Twitter: @Rotty_Rotty23
CIEKAWOSTKI:
Jej przezwisko to Rottii.
Jest byłą członkinią Nogizaka48, gdzie debiutowała w czerwcu 2011 roku, a ukończyła działalność w nim w marcu 2018 roku.
Członkinie N46 przyznały, że była najlepszą tancerką i wokalistką w zespole.
Była ukrytym członkiem Z-Girls, dlatego też została przedstawiona jako 7(ostatnia) członkini.
Lubi jeść czekoladę.
Imię sceniczne: Vanya
Nazwisko i imię: Zhavanya Meidi Hendranata
Pozycja: Główna Tancerka, Wokal Przewodni, Sub-Raper
Data urodzenia: 16 maja 1996
Miejsce Urodzenia: Indonezja
Znak zodiaku: Byk
Instagram: zhavanyameidi
CIEKAWOSTKI:
Ma kanał na youtube – Zhavanya.
Brała udział w reality show The Next Boy/Girl Band.
Grała w koszykówkę w szkole.
Debiutowała w zespole SoulSisters.
Sama siebie nazywa witaminą zespołu, ponieważ jest zawsze pełna energii.
Miała kanał na youtube z Mavinem z Z-Boys.
Jest chrześcijanką.
Imię sceniczne: Queen
Nazwisko i imię: Lục Thị Thúy Quyên
Pozycja: Główny Raper, Tancerz Przewodni
Data urodzenia: 2 kwietnia 1997
Miejsce Urodzenia: Wietnam
Znak zodiaku: Baran
Instagram: quinluc247
CIEKAWOSTKI:
Fani uważają, że jest podobna do Joy z Red Velvet.
Podziwia Lisę z BlackPink.
Lubi błyszczyki, jedzenie i komiksy.
Kocha rysować.
Jest blisko z wszystkimi członkiniami, ale szczególną wieź ma z Carly i Vanią.
Imię sceniczne: Priyanka
Nazwisko i imię: Priyanka Mazumdar
Pozycja: Główny Wokal
Data urodzenia: 2 lipiec 1997
Miejsce Urodzenia: Guwahati, Assam, Indie
Znak zodiaku: Baran
Instagram: prips.priyanka
Twitter: @Priyanka_India7
CIEKAWOSTKI:
Jest fanką BTS.
Świętowała urodziny J-Hope na twiterze specjalnym hashtagiem.
Jest pływaczką.
Imię sceniczne: Joanne
Pozycja: Wokalistka, Visual
Data urodzenia: 25 lipca 2000
Miejsce Urodzenia: Tajwan
Znak zodiaku: Lew
Wzrost: 177 cm
Instagram: joanne725725
CIEKAWOSTKI:
Jest najwyższą członkinią.
Mówi najlepiej w grupie po koreańsku.
Zna też angielski i mandaryński.
Jest dobra w robieniu coverów tanecznych.
Imię sceniczne: Bell
Pozycja: Wokalistka, Maknae
Data urodzenia: 5 stycznia 2004
Miejsce Urodzenia: Tajlandia
Znak zodiaku: Koziorożec
Instagram: lilbell__
CIEKAWOSTKI:
Rodzice bardzo ją wspierają.
Stasze członkinie się bardzo o nią troszczą.