Debiut: 31 lipca 2017
Wytwórnia: Choon Entertainment
Teledyski: The.The.The
PODGRUPY:
OFICJALNE STRONY
CZŁONKOWIE:
Imię sceniczne: Longguo
Nazwisko i imię: Jin Longguo      
Data urodzenia: 2 marca 1996
Miejsce Urodzenia: Hwaryong, Chiny
Wzrost: 176 cm
Waga: 57 kg
Znak zodiaku: Ryby
Grupa krwi: A
Instagram: @catsgoesmeow
CIEKAWOSTKI:
Czasami używa też koreańskiego imienia Kim Yongguk.
Ma młodszą przyrodnią siostrę.
Zna angielski.
Jego rodzice mieszkają w domu z dziadkami.
Jest też członkiem grupy JBJ.
Jego hobby to granie w gry, spanie i oglądanie filmów.
Jego ulubiony kolor to zielony, ale woli stonowanie kolory ubrań.
Jego ulubione filmy to filmy gatunku SF.
Ma tatuaż na obojczyku brzmiący "life for music".
Jego wzorem do naśladowania jest Crush.
Ma 2 koty o imieniu Tolbi i Rcy.
Podobno są to też koty Shihyuna, ale przeprowadziły się z Longguo do dormu JBJ.
Był uczestnikiem Produce 101, ale odpadł w 10 odcinku.
Po tym jak Shihyun musiał odejść z Produce 101 sezon 2, Longguo też o tym myślał, ponieważ czuł się samotny w programie ale ostatecznie został w nim.
W dormie zajmuje mniejszy pokój.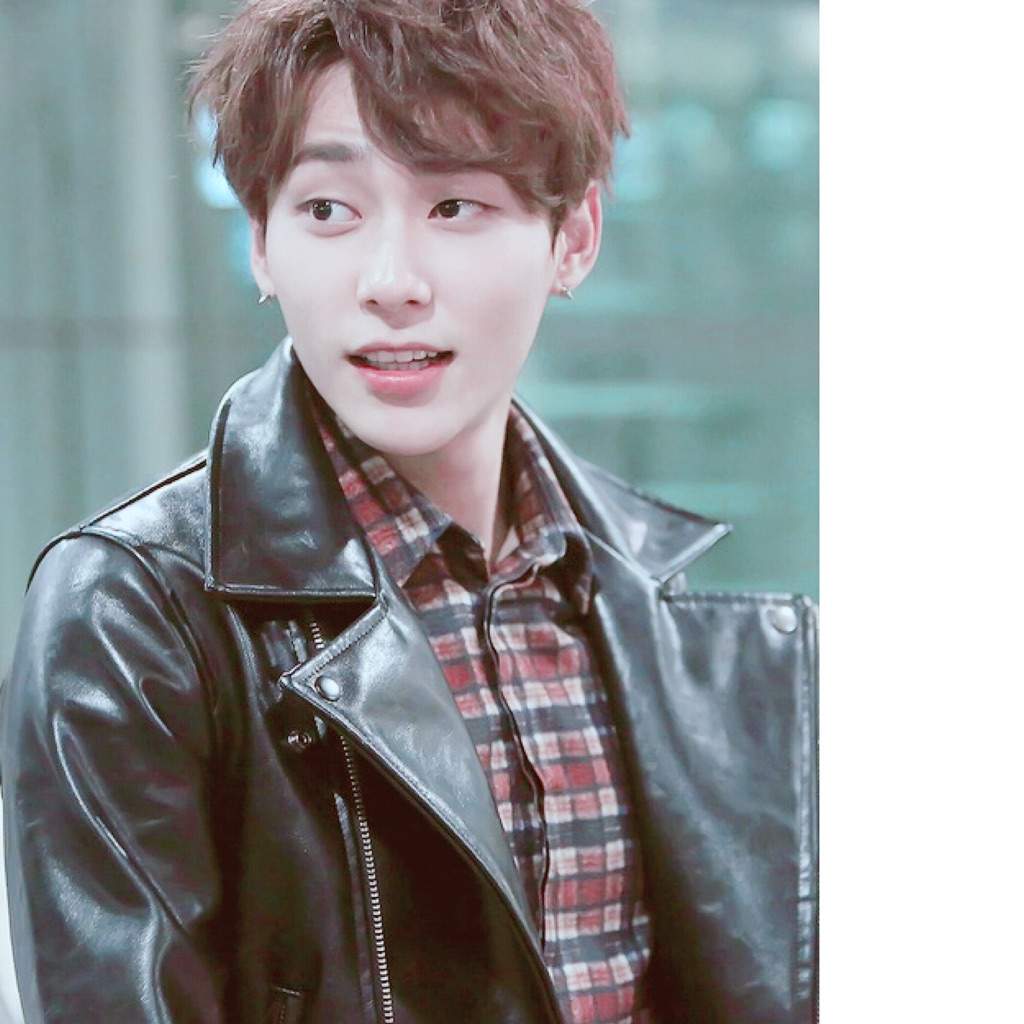 Imię sceniczne: Shihyun
Nazwisko i imię: Kim Shihyun         
Data urodzenia: 6 maja 1998
Miejsce Urodzenia: Changwon, Gyeongsangnam-do, Korea Południowa
Wzrost: 175 cm
Waga: 58  kg
Znak zodiaku: Byk
Grupa krwi: A
Instagram: @shihyun0506
CIEKAWOSTKI:
Urodził się jako Kim Won, ale legalnie zmienił imię na Kim Shihyun.
Używa też czasami angielskiego imienia Edward Kim.
Ma starszego brata Kim Younga.
Jedną z jego umiejętności jest czytanie.
Jego hobby to układanie puzzli, czytanie książek, spanie i granie w gry.
Lubi rozmawiać, podróżować i spać.
Nie lubi owoców morza, ciepłej pogody i powtórek.
Jego ulubiona pora roku to jesień.
Jego wzorem do naśladowania jest Yoo Jaesuk i Im Changjung.
Razem z Longguo ma dwa koty.
Ale mów, że są to koty Longguo, bo bardziej go kochają.
Ma 2 tatuaże, jeden na biodrze, który zrobił po tym jak pierwszy raz zobaczył Longguo i drugi na plecach, który ciągle jest nie skończony.
Brał udział w Produce 101 sezon 2, ale odszedł przed wyemitowaniem pierwszego odcinka z powodów zdrowotnych.
W dormie zajmuje większy pokój pomimo tego, że jest młodszy, a koty śpią z Longguo.